1. Cristiano Ronaldo – 140 Champions
League goals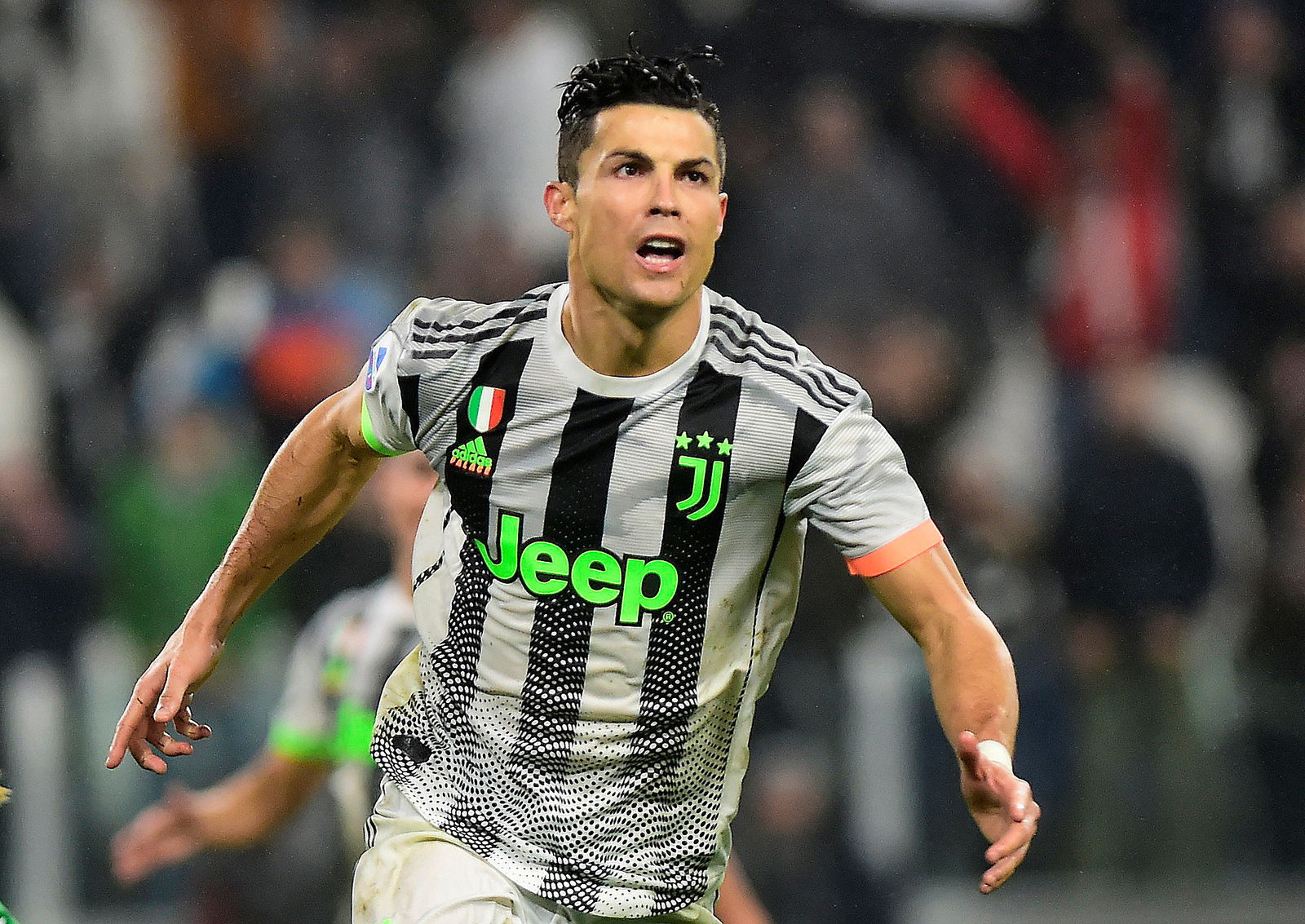 Portuguese superstar Cristiano Ronaldo makes the top of list of the Top 10 Champions League all time top scorers with 140 goals scored during his time at Manchester United and Real Madrid respectively.
In 2009, Cristiano Ronaldo joined Real Madrid for the then world record fee from Manchester United since the he had established himself as one of the greatest footballers to ever grace the football world. He has won five FIFA Ballon D'Or, as much as Lionel Messi. In summer 2018, Ronaldo left to join Juventus, with who he hopes to win the Champions League next.

Cristiano Ronaldo is the UCL top scorer of all time
Cristiano Ronaldo has won the most Champions League titles as player. He has won five titles. He won a title in 2008 against Chelsea in Moscow with Manchester United.
Ronaldo has also won four times with his current club Real Madrid. He won two titles in 2014 and 2016 after beating their local bitter rivals Atletico Madrid in both final. Later he won another two titles against Juventus in 2017 and against Liverpool in 2018.
Since making his Champions League debut in 2003, Cristiano Ronaldo has gone on to score 127 goals and counting making him the current All time leading goal scorer in the UCL, with 14 goals ahead his rival Lionel Messi.
#

Player Name

Goals
Appearances
Ratio
Years

Clubs

1
 Cristiano Ronaldo
140
183
0.77

2003–2022

Manchester United (21/59)

, 

Real Madrid (105/101)

, 

Juventus (14/23)

2
 Lionel Messi
129
163
0.79
2005–

Barcelona (120/149)

, 

Paris Saint-Germain (9/14)

3
 Robert Lewandowski
91
111
0.82
2011–

Borussia Dortmund (17/28)

, 

Bayern Munich (69/78)

, 

Barcelona (5/5)

4
 Karim Benzema
89
148
0.60
2005–

Lyon (12/19)

, 

Real Madrid (77/129)

5
 Raúl
71
142
0.50

1995–2011

Real Madrid (66/130)

, 

Schalke 04 (5/12)

6
 Ruud van Nistelrooy
56
73
0.77
1998–2009

PSV Eindhoven (8/11)

, 

Manchester United (35/43)

, 

Real Madrid (13/19)

7
 Thomas Müller
53
140
0.38
2009–
Bayern Munich
8
 Thierry Henry
50
112
0.45
1997–2012

Monaco (7/9)

, 

Arsenal (35/77)

, 

Barcelona (8/26)

9
 Alfredo Di Stéfano 
49
58
0.84
1955–1964
Real Madrid
10
 Andriy Shevchenko
48
100
0.48
1994–2012

Dynamo Kyiv (15/26)

, 

Milan (29/59)

, 

Chelsea (4/15)

 Zlatan Ibrahimović
48
124
0.39
2001–

Ajax (6/19)

, 

Juventus (3/19)

, 

Inter Milan (6/22)

, 

Barcelona (4/10)

, 

Milan (9/20)

, 

Paris Saint-Germain (20/33)

, 

Manchester United (0/1)
More Champions League news, statistics and lists
Here is you need to know about Champions League news, statistics and lists
Champions League goals and assists