Jose Mourinho Scapegoats – Top 10
We look at some of the excuses Mourinho has made throughout his managerial career- typical Jose Mourinho scapegoats.
Jose Mourinho is a born-winner. He has proven that throughout his career as success has followed him at every club he's been at. However, he is simply the worst loser in football. We look at some of the top Jose Mourinho scapegoats.
Top 10 Jose Mourinho scapegoats
A lot of fans say he's bought his success because he's only managed the richest clubs in each league. It's true in regards to Inter Milan, Real Madrid and Chelsea, however he did win the Champions League with FC Porto and that's an incredible achievement.
However, when things don't go Mourinho's way, it never seems to be his fault.
Mourinho would simply never admit he is wrong. He would never say his team selection was wrong. It will also be because of something interfering with the game.
also, he has publicly criticized other coaches such as his nemesis Chelsea coach Antonio Conte while also publicly blaming his own players such as Luke Shaw or Paul Pogba. So here we have done a top Jose Mourinho Scapegoats list, as we thought we'd put together the best 10 excuses he's come up with after losing matches.
Enjoy.
10. Club Doctors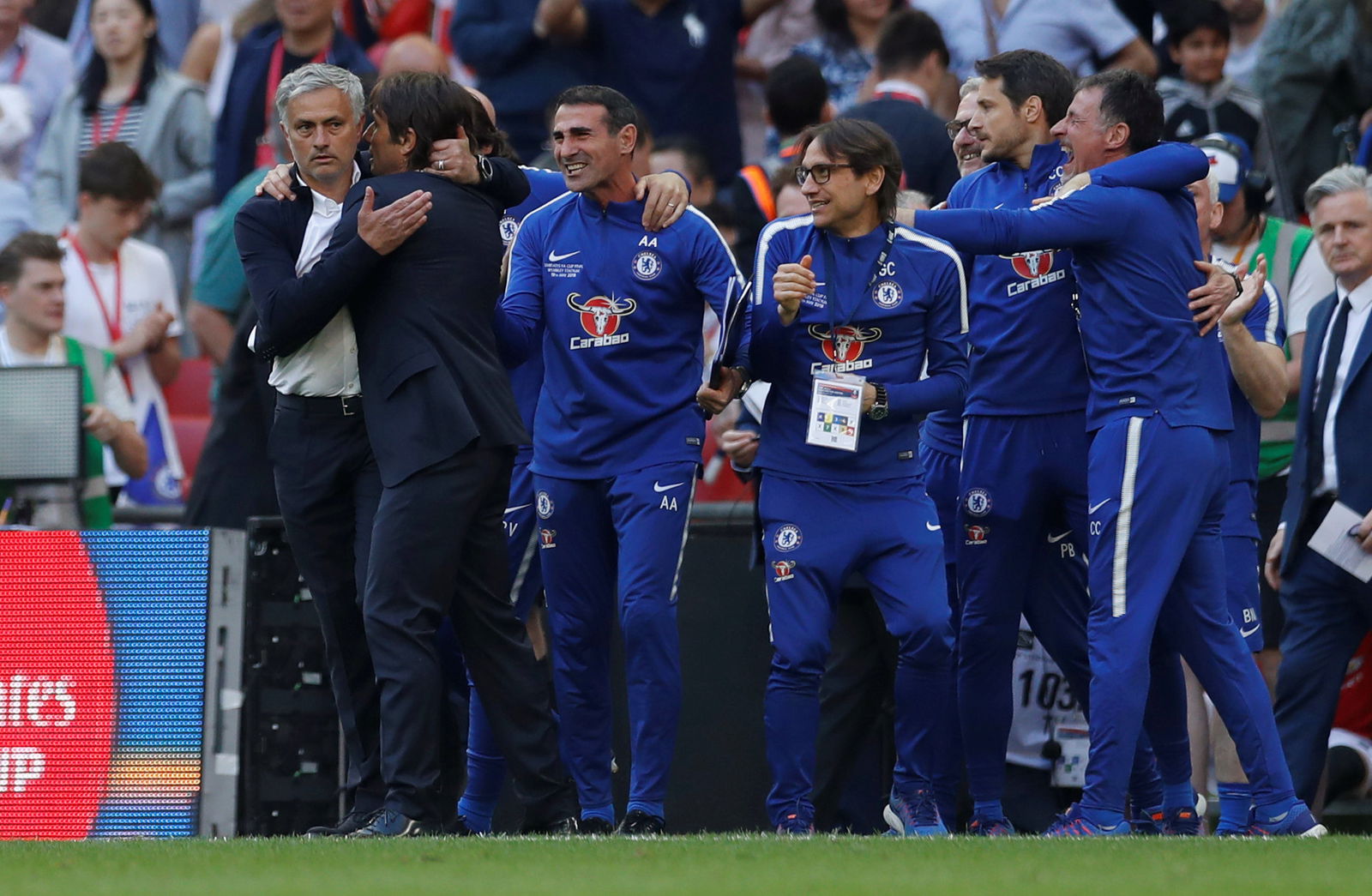 We thought of past Jose Mourinho scapegoats on this list such as when he was managing Chelsea.
Mourinho was livid with Chelsea team doctor Eva Caneiro rushed on the pitch back in 2015/16 when Eden Hazard was down injured. This meant that Hazard had to go off injured, making Chelsea play with eight players while chasing a game. To be fair, the physio checked on an injured player.
Yes that's what happened. Eden Hazard was down injured and needed treatment, cue Eva Caneiro running onto the pitch to check up on the Belgium.
Mourinho flipped out as it meant Chelsea would be down to eight-men with Hazard leaving the field of play to be treated on.
After the game, Mourinho had this to say about his medical team: "My medical department left me with eight fit outfield players in a counter attack after a set piece and we were worried we didn't have enough players left."
He then accused Caneiro of not understanding the game and being a distraction.
She has since been in legal proceedings with Chelsea over unfair treatment and dismissal.