Inter Milan Players Salaries 2022 (Weekly Wages)
Internazionale Players Salaries 2022? Inter Milan Players Salaries? How much does Hakan Calhanoglu earn? How much does Alexis Sanchez earn? What are Internazionale's player salaries? Have you ever wanted to find out how much Inter Milan players get paid weekly? Well, if you have then worry not because we have prepared a list of the Inter Milan Players Salaries 2022 (Weekly Wages). Dive right in to know the Inter Milan Players Salaries 2022. Watch & Bet Football Live =>
Inter Milan is one of the biggest clubs in Italy alongside Juventus and city rivals AC Milan. The Italian giants have won three Champions League titles, winning the Coppa Italia seven times and the super Copa five times. Though in recent years they have all fallen in the shadow of Juventus who have taken the Serie A by storm as they have won four consecutive Scudetto titles but Inter Milan managed to win the title last term under manager Antonio Conte.
Inter Milan's previous manager Antonio Conte did everything in his power to revive the Italian club, to bring the glory days back to San Siro. They were crowned the Italian champions for the first time in 11 years on May 2, 2021. The team is currently managed by Simone Inzaghi for the 2021/22 season. Watch & Bet Football Live =>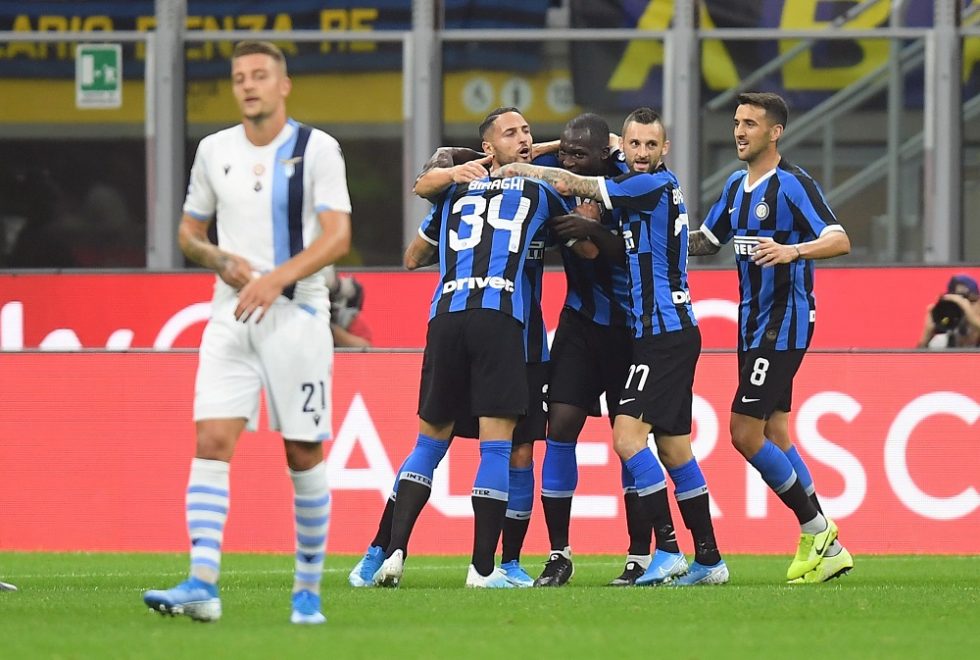 2021 Summer transfer window- Inter Milan new player signings 2021/22
| | | | |
| --- | --- | --- | --- |
| Player Name | Age | From Club | Transfer Fee |
| Zinho Vanheusden | 21 | Standard Liège | £14.40m |
| Denzel Dumfries | 25 | PSV Eindhoven | £11.25m |
| Joaquín Correa | 27 | Lazio | Loan fee: £4.50m |
| Matteo Darmian | 31 | Parma | £2.25m |
| Hakan Calhanoglu | 27 | AC Milan | free transfer |
| Alex Cordaz | 38 | Crotone | free transfer |
| Edin Dzeko | 35 | AS Roma | free transfer |
2018 Summer transfer window- Inter Milan new player signings 2018/19
Radja Nainggolan from AS Roma for €38m
Lautaro Martinez from Racing Club for €16m
Federico Dimarco from FC Sion €7m
Stefan de Vrij from Lazio- Free
Kwadwo Asamoah from Juventus- Free
In the summer of 2017, Inter Milan made a lot of signings including:
Matias Vecino from Fiorentina for €24m
Milan Skriniar from Sampdoria for €23m
Borja Valero from Fiorentina for €7m
Internazionale also loaned out and sold a lot of key players for the 2017/18 season and the side have been in a transition period as they seek to regain their Serie A dominance from earlier years.
Inter Milan finished second in the Serie A in 2019/20.
Inter Milan Player Salaries wage bill is also one of the biggest in Serie A.
Highest Paid Inter Milan Player (Weekly Wage) 2021/22
Who is the highest-paid player at Internazionale? Christian Eriksen is the highest-paid Inter Milan player with a weekly wage of £125,000. The midfield has struggled to earn a spot in the starting lineup.
Inter Milan players salaries per week 2022.
Here is a full list of Inter Milan Players Salaries. Enjoy.
#
Player & Position
Date of Birth
Weekly Wages
Contract expires
97
Ionut Radu
May 28, 1997 (24)
£17,000
30.06.2024
Goalkeeper
1
Samir Handanovic
Jul 14, 1984 (37)
£58,000
30.06.2022
Goalkeeper
21
Alex Cordaz
Jan 1, 1983 (38)
–
30.06.2022
Goalkeeper
6
Stefan de Vrij
Feb 5, 1992 (29)
£71,000
30.06.2023
Centre-Back
37
Milan Skriniar
Feb 11, 1995 (26)
£58,000
30.06.2023
Centre-Back
95
Alessandro Bastoni
Apr 13, 1999 (22)
£15,500
30.06.2024
Centre-Back
13
Andrea Ranocchia
Feb 16, 1988 (33)
£31,000
30.06.2022
Centre-Back
2
Denzel Dumfries
Apr 18, 1996 (25)
–
30.06.2025
Right-Back
11
Aleksandar Kolarov
Nov 10, 1985 (35)
£50,000
30.06.2022
Left-Back
33
Danilo D'Ambrosio
Sep 9, 1988 (32)
£37,000
30.06.2022
Right-Back
36
Matteo Darmian
Dec 2, 1989 (31)
–
30.06.2024
Right-Back
77
Marcelo Brozovic
Nov 16, 1992 (28)
£58,000
30.06.2022
Defensive Midfield
23
Nicolò Barella
Feb 7, 1997 (24)
£42,000
30.06.2024
Central Midfield
12
Stefano Sensi
Aug 5, 1995 (26)
£31,000
30.06.2024
Central Midfield
8
Matias Vecino
Aug 24, 1991 (30)
£83,000
30.06.2022
Central Midfield
5
Roberto Gagliardini
Apr 7, 1994 (27)
£31,000
30.06.2023
Central Midfield
22
Arturo Vidal
May 22, 1987 (34)
£110,000
30.06.2022
Central Midfield
24
Christian Eriksen
Feb 14, 1992 (29)
£130,000
30.06.2024
Attacking Midfield
20
Hakan Calhanoglu
Feb 8, 1994 (27)
–
30.06.2024
Attacking Midfield
14
Ivan Perisic
Feb 2, 1989 (32)
£120,000
30.06.2022
Left Winger
19
Joaquin Correa
Aug 13, 1994 (27)
–
30.06.2022
Centre-Forward
10
Lautaro Martínez
Aug 22, 1997 (24)
£50,000
30.06.2023
Centre-Forward
7
Alexis Sánchez
Dec 19, 1988 (32)
£120,000
30.06.2023
Centre-Forward
9
Edin Dzeko
Mar 17, 1986 (35)
–
30.06.2023
Centre-Forward
48
Martin Satriano
Feb 20, 2001 (20)
–
30.06.2024
Centre-Forward
Other European Teams Salaries and Wage Bills and Lists
Premier League teams:

La Liga teams:

Bundesliga teams:

Serie A teams:

Ligue 1 teams: