Burnley FC Squad 2021 – First Team 2020/21
Burnley FC new player in and out 2021 for Burnley FC squad 2021. Here is the Burnley FC Squad 2021 (First Team)
Burnley Football Club is a Premier League club based in the North of England. They got promoted to the league in 2016 and therefore are relatively new to the Premier League. They have been in the league before but have never lasted more than one season at a time. In the 2016/17 season, they managed to survive Premier League relegation for the first time. Then they repeated the feat twice by finish the season twice in top 10 in the last three seasons. They are doing well and establishing themselves as a solid Premier League side.
Burnley FC squad 2021
Burnley Football Club's nicknames are The Clarets which is a direct reference to the colour of their home kit. Claret is the distinctive colour of Burnley FC.
The rivals of Burnley are other local northern teams such as Blackburn Rovers, Bolton Wanderers and Wigan Athletic. Burnley FC pride themselves on saying that they are currently doing better than all of their rivals. Bolton are in the Championship, whereas Wigan and Blackburn will both be playing League 1 football.
The top level of English football is where Burnley Football Club plays. Burnley were a relatively unknown club just a few years ago, but they are building a bigger fanbase and reputation. Their home ground is known as Turf Moor. 
They have been playing at this stadium since 1883, although it has been redeveloped many times over the years. It is a very old ground and the capacity is small. There is a 21,800 seat capacity, which is relatively small for a Premier League side. Maybe they will look to expand their stadium soon if they can sustain their Premier League status.
Burnley FC squad 2020/21 – here are all players 2020/2021
Burnley have been improving their squad this summer ahead of the 2020/21 season. After a successful 2015/16 season winning the Championship, they were prepared for a tough first season back in the Premier League. However, 2016/17 turned out to be a successful season where they finished comfortably clear of the relegation places.
The Burnley FC line up 2020/21 season will consist of these players. You can read of their salaries here.
| | |
| --- | --- |
| Player | Position |
| Nick Pope | Goalkeeper |
| Lukas Jensen | Goalkeeper |
| Will Norris | Goalkeeper |
| Bailey Peacock-Farrell | Goalkeeper |
| Matthew Lowton | Defender |
| Charlie Taylor | Defender |
| James Tarkowski | Defender |
| Ben Mee | Defender |
| Phil Bardsley | Defender |
| Ben Gibson | Defender |
| Kevin Long | Defender |
| Jimmy Dunne | Defender |
| Erik Pieters | Defender |
| Jack Cork | Midfielder |
| Josh Brownhill | Midfielder |
| Robbie Brady | Midfielder |
| Aiden O'Neill | Midfielder |
| Ashley Westwood | Midfielder |
| Mace Goodridge | Midfielder |
| Dwight McNeil | Midfielder |
| Johann Gudmundsson | Midfielder |
| Ashley Barnes | Forward |
| Chris Wood | Forward |
| Matej Vydra | Forward |
| Jay Rodriguez | Forward |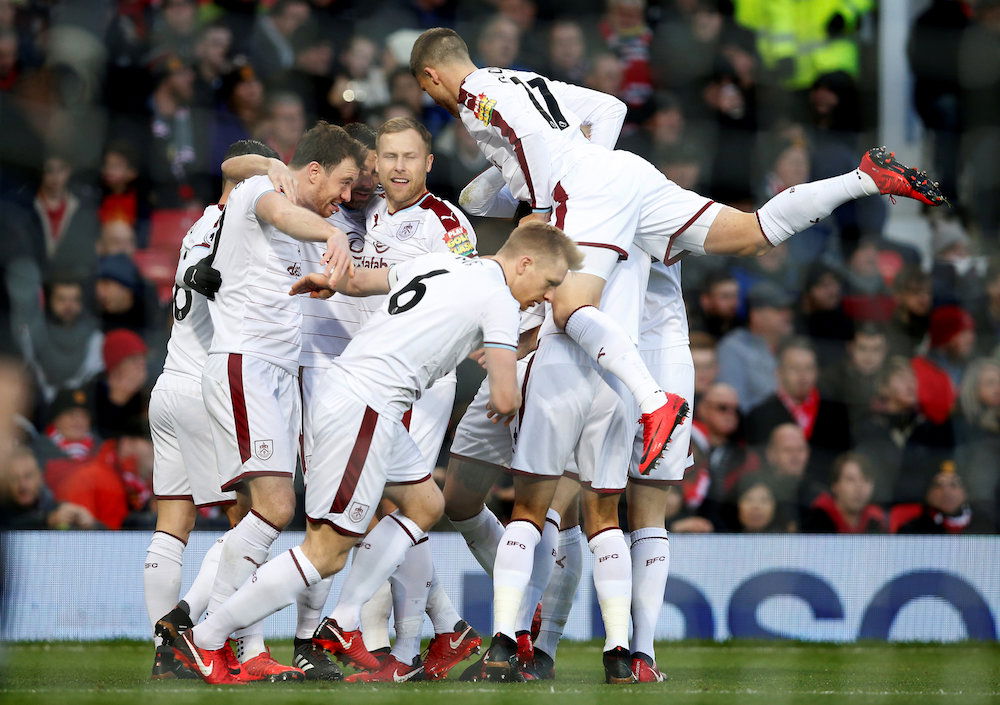 Burnley FC Squad 2020/21
Burnley FC Goalkeepers 2021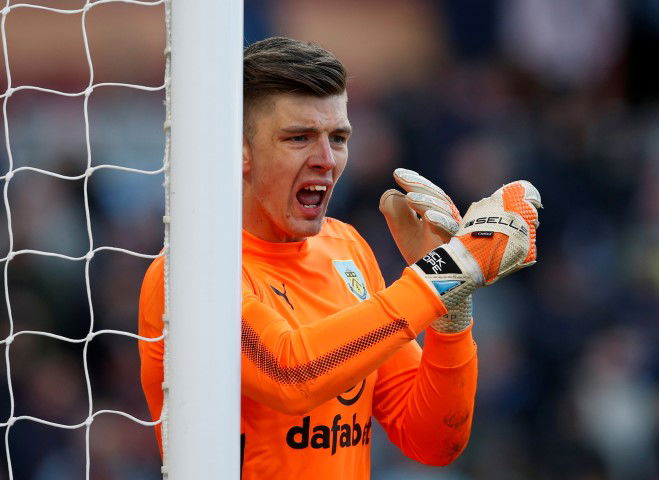 Nick Pope
Lukas Jensen
Will Norris
Bailey Peacock-Farrell
Burnley's goalkeeping options are quite good as they have one of the best English goalkeepers out there. Nick Pope has been praised for his fantastic performances by many pundits over the last season and continues to get better as time goes on. He kept 15 clean sheets this season. Though injury spells have seen his time decreased at the club in the past season, he has been linked with moves away to bigger clubs but right now, he is staying put at Burnley. The Clarets also have Will Norris who has signed a three-year deal with club in the summer transfer window.
Burnley FC Defenders 2021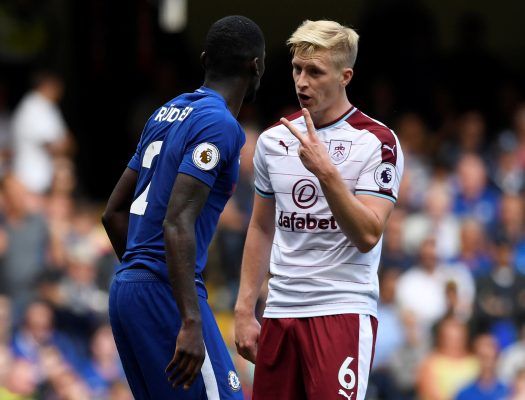 Ben Mee
James Tarkowski
Kevin Long
Charlie Taylor
Jimmy Dunne
Matthew Lowton
Phil Bardsley
Ben Gibson
Erik Pieters
Bobby Thomas
Burnley suffered a big blow in the 2017/18 season after they sold their star defender Michael Keane to Everton. Keane was a top player and the Toffees have got a good deal in the current market for £25million. Burnley conceded 30 goals in the first half of the season but reduced the figure to 20 goals in the remainder of the season, thanks to the dynamic defending duo Ben Mee and James Tarkowski who have been arguably one of the best centre-back pairings in the 2019/20 season.
Burnley FC Midfielders 2021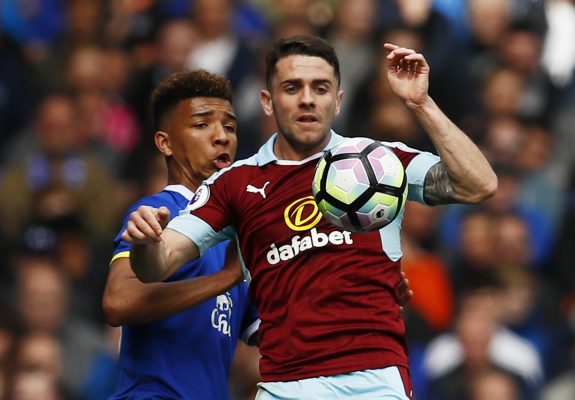 Jack Cork
Ashley Westwood
Mace Goodridge
Josh Brownhill
Robbie Brady
Aiden O'Neill
Dwight McNeil
Johann Gudmundsson
Josh Brownhill from Bristol City was the highlight signing for the season. They also have the masterful free-kick taker Robbie Brady, who scored some very important goals for the Clarets last to last season. Midfielders Jack Cork and Ashley Westwood dropped into deeper positions this season whereas wider-midfielder Dwight McNeil moved into an advanced position. The left-footed midfielder has a good work-rate off the ball, McNeil is a manager's dream.
Burnley FC Forwards 2021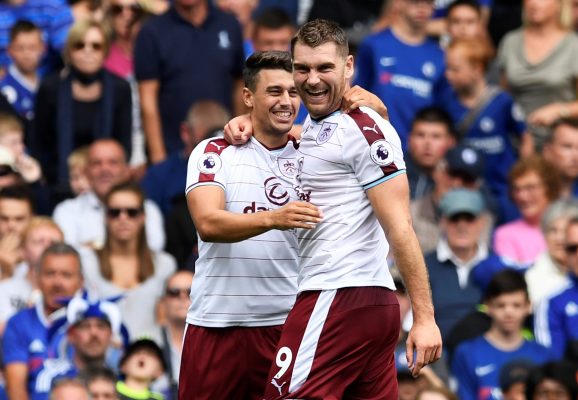 Chris Wood
Ashley Barnes
Matej Vydra
Jay Rodriguez
Again, Burnley have some good players going forward with the likes of Chris Wood and Jay Rodriguez. The duo scored 24 goals and assists out of Burnley's 43 goals this season.
The addition of Matej Vydra from Derby County last summer has not been a particularly good signing for them but they have again gone to the Championship to find more attacking options in the January transfer window. Ashley Barnes played a cameo this season but was quite impressive in most of his few games.
England and Premier League transfers and salaries:
European teams
La Liga teams:
Serie A teams:
Ligue 1 teams:
Bundesliga teams:
Spain and La Liga transfers and salaries:
Italy and Serie A transfers and salaries:
France and Ligue 1 transfers and salaries:
Germany and Bundesliga transfers and salaries:
Read more at: https://www.burnleyfootballclub.com/