Burnley FC Squad 2023 – First Team 2022/23
Burnley FC new player in and out 2023 for Burnley FC squad 2023. Here is the Burnley FC Squad 2023 (First Team)
Burnley Football Club is a Premier League club based in the North of England. They got promoted to the league in 2016 and therefore are relatively new to the Premier League. They have been in the league before but have never lasted more than one season at a time. In the 2016/17 season, they managed to survive Premier League relegation for the first time. Then they repeated the feat twice by finishing the season twice in the top 10 in the next few seasons. Watch & Bet Here =>
After 2015/16, they are playing in Championship as they find themselves in relegation in 2021/22. They are doing well and establishing themselves as a solid Championship side. They are keen to find the promotion next year.

Burnley FC squad 2023
Burnley Football Club's nicknames are The Clarets which is a direct reference to the colour of their home kit. Claret is the distinctive colour of Burnley FC.
The rivals of Burnley are other local northern teams such as Blackburn Rovers, Bolton Wanderers and Wigan Athletic. Burnley FC pride themselves on saying that they are currently doing better than all of their rivals. Bolton are in the Championship, whereas Wigan and Blackburn will both be playing League 1 football.
The top level of English football is where Burnley Football Club plays. Burnley were a relatively unknown club just a few years ago, but they are building a bigger fanbase and reputation. Their home ground is known as Turf Moor. 
They have been playing at this stadium since 1883, although it has been redeveloped many times over the years. It is a very old ground and the capacity is small. There is a 21,800 seat capacity, which is relatively small for a Premier League side. Maybe they will look to expand their stadium soon if they can sustain their Premier League status.
Burnley FC squad 2022/23 – here are all players 2023/2023
Burnley have been improving their squad this summer ahead of the 2022/23 season. After a disappointing 2021/22 season, they are prepared for a comeback in the Premier League. However, this season turned out to be a good season where they are finding place in the top four.
The Burnley FC line up 2022/23 season will consist of these players. You can read of their salaries here. Watch & Bet Here =>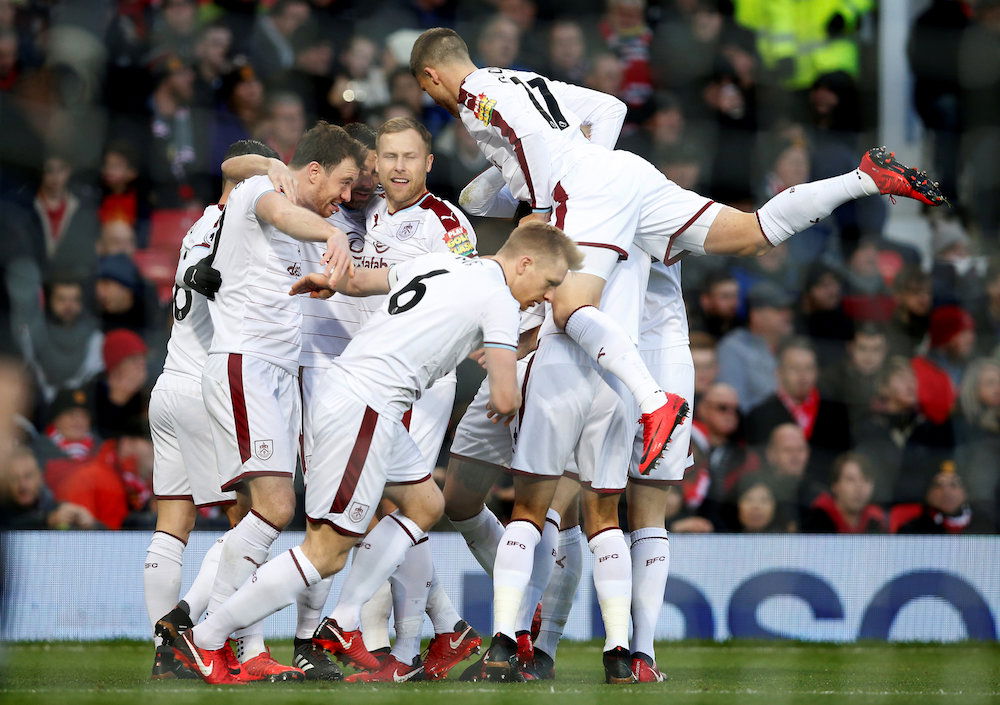 Burnley FC Squad 2022/23
Burnley FC Goalkeepers 2023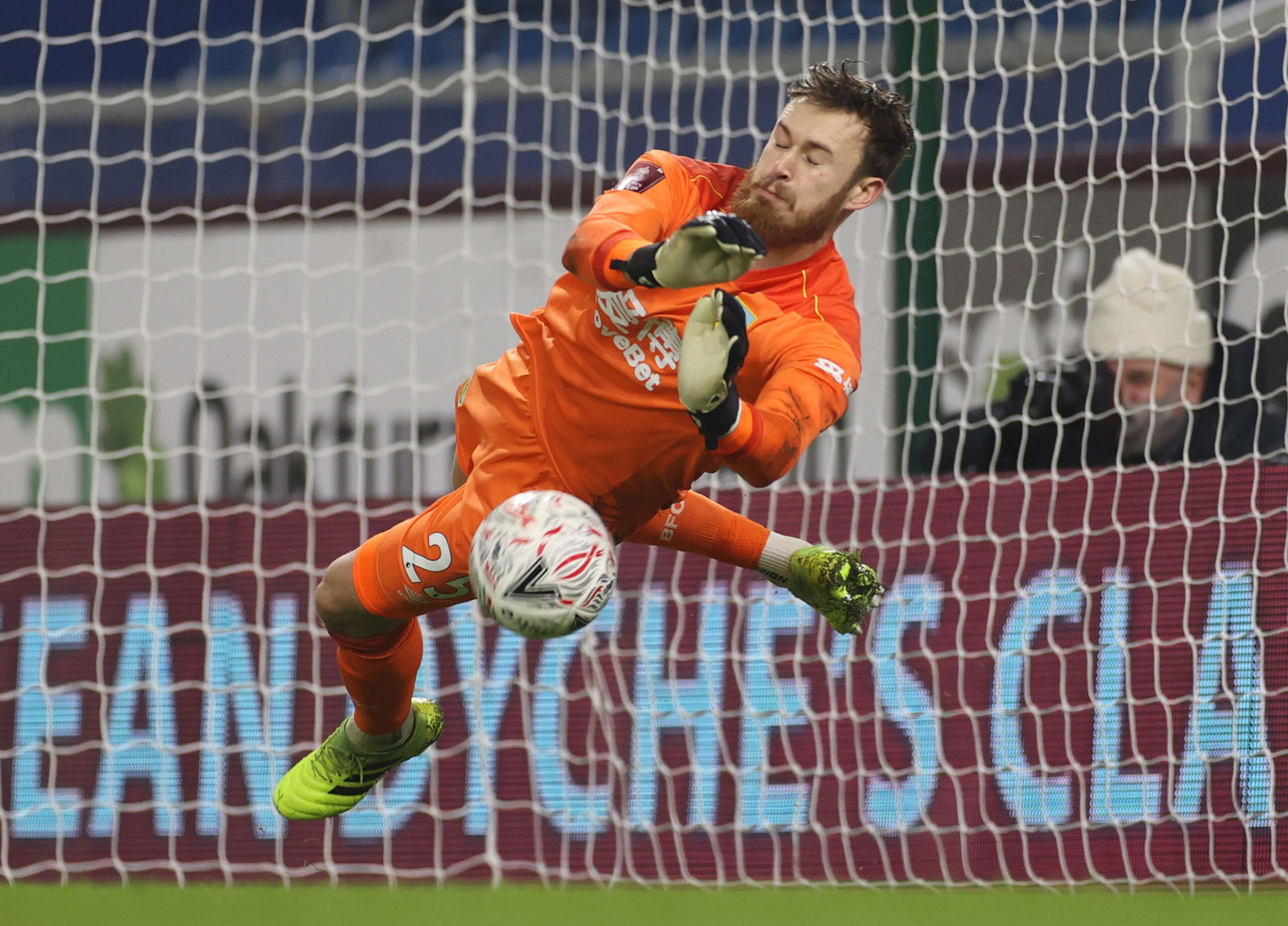 Arijanet Muric
Bailey Peacock-Farrell
Will Norris
Denis Franchi
Sam Waller
Burnley's goalkeeping options are quite good as they have one of the best English goalkeepers out there. Nick Pope was praised for his fantastic performances by many pundits over the past seasons but he left the club just before the season 2022/23. Arijanet Muric is their first-choice goalkeeper now who came from Manchester City this summer. The Clarets also have Will Norris who is good in the role.
Burnley FC Defenders 2023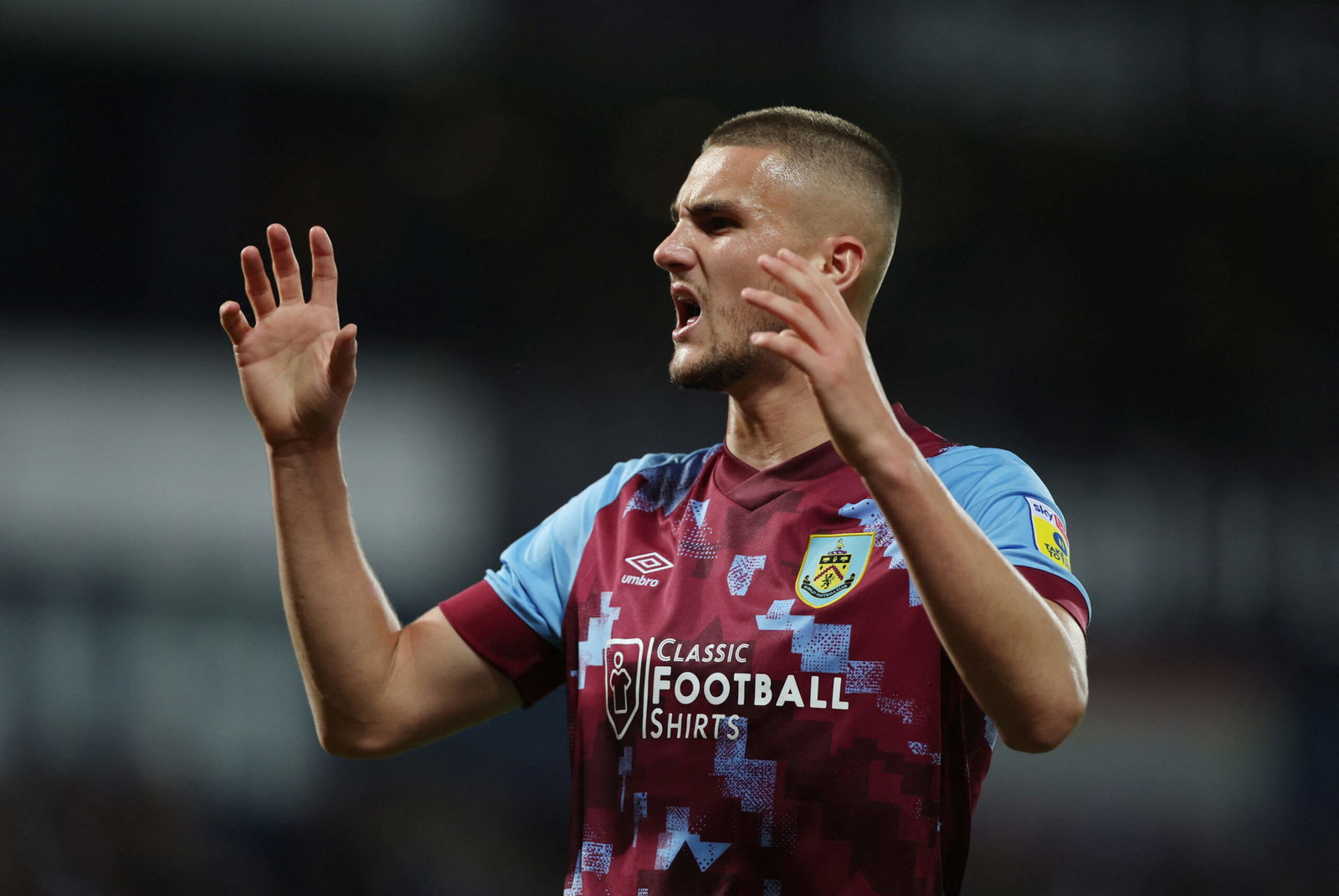 Taylor Harwood-Bellis
Jordan Beyer
CJ Egan-Riley
Luke McNally
Ian Maatsen
Charlie Taylor
Connor Roberts
Vitinho
Matthew Lowton
Ameen Al-Dakhil
Hjalmar Ekdal
Burnley suffered a big blow in the 2022/23 season after they sold their star defender Nathan Collins to the Wolves. James Tarkowski and Ben Mee also left the club on a free transfer. This summer, the Clarets invested in two new defenders Vitinho and Luke McNally. However, they already have good options in defence so they didn't get enough games. CJ Egan-Riley is a young centre-back who came from Man City U21.
They are missing their dynamic defending duo Ben Mee and James Tarkowski who were arguably one of the best centre-back pairings in last 2-3 seasons. Ameen Al-Dakhil and Hjalmar Ekdal are the latest addition to the defence.
Burnley FC Midfielders 2023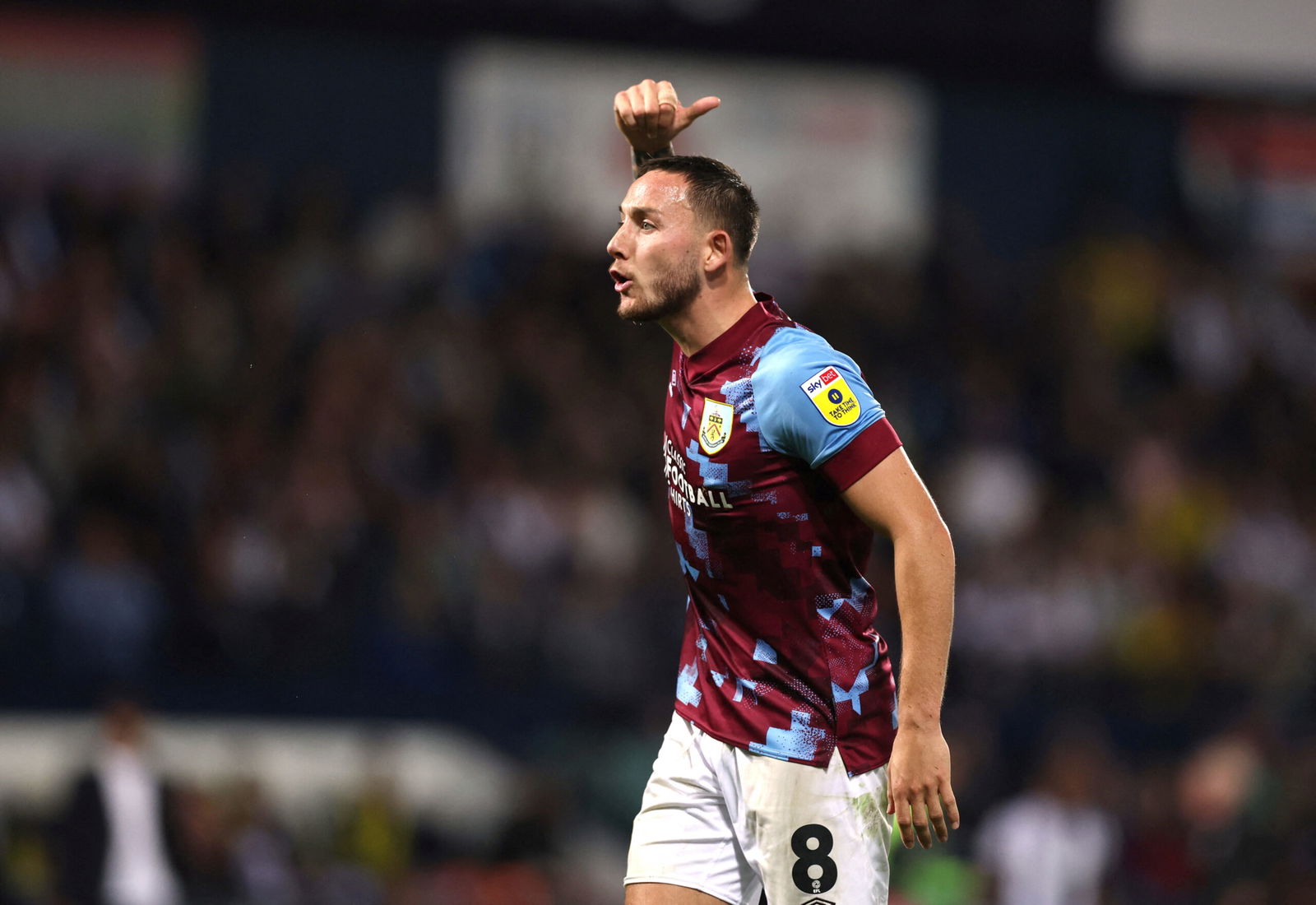 Josh Brownhill
Josh Cullen
Samuel Bastien
Scott Twine
Josh Cullen and Scott Twine were the highlight signing for the season. Josh Cullen is getting regular games under Vincent Kompany. Ashley Westwood has been dropped into a deeper position. Josh Brownhill also leads the midfield and scored four goals for the Clarets in Championship so far.
Burnley FC Forwards 2023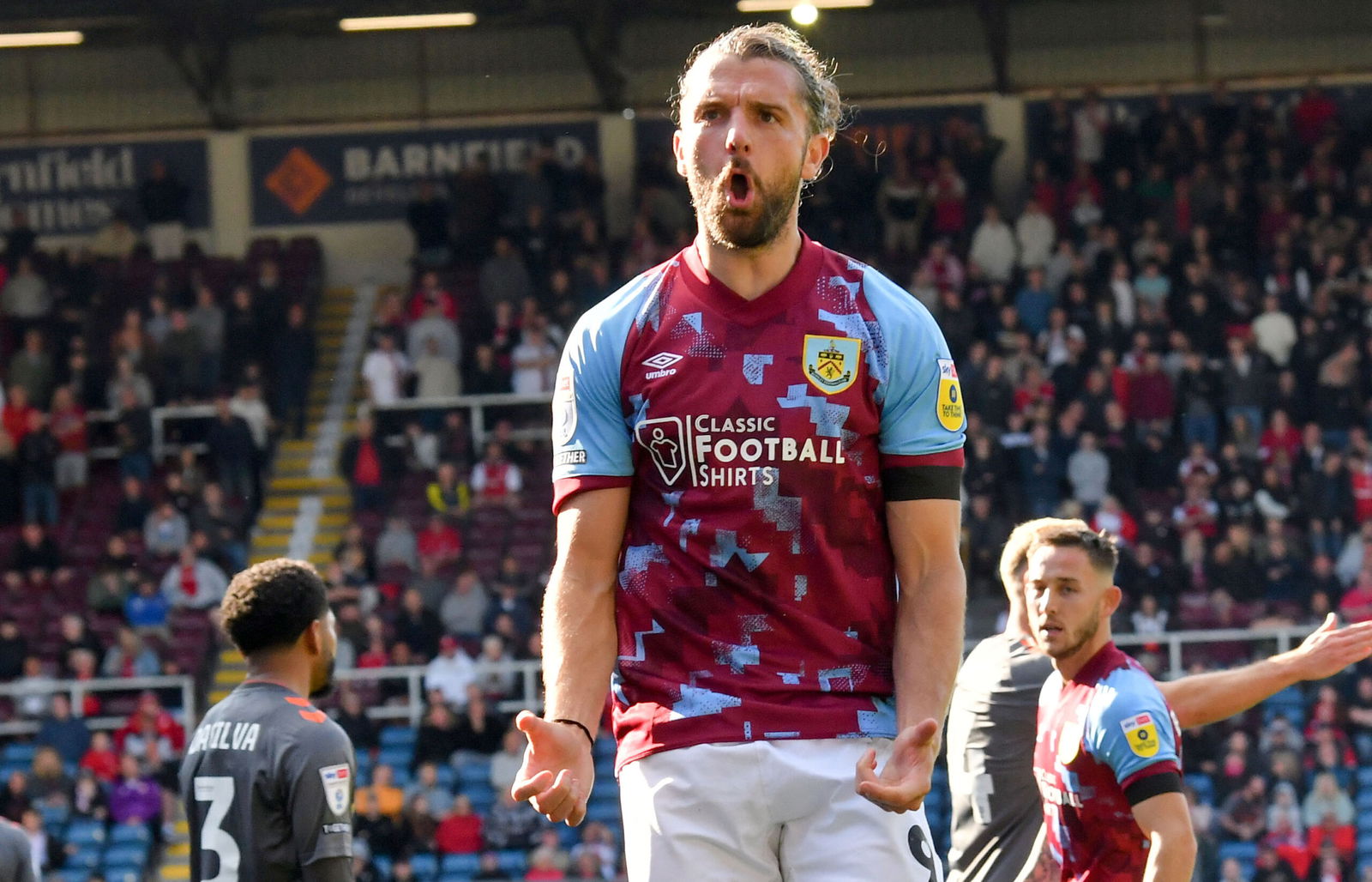 Anass Zaroury
Darko Churlinov
Dara Costelloe
Benson Manuel Hedilazio
Nathan Tella
Jóhann Berg Gudmundsson
Halil Dervisoglu
Jay Rodríguez
Ashley Barnes
Lyle Foster
Enock Agyei
Again, Burnley have some good players going forward with the likes of Nathan Tella and Jay Rodriguez. The duo scored 8 goals in Championship in 10 matches and was also involved in providing assists.
The Clarets invested in two left-wingers and one right-winger in the summer transfer window. Darko Churlinov, Benson Manuel Hedilazio and Anass Zaroury are the latest additions as wingers. Benson has been regular to the squad and scored a goal against Bristol. Jay Rodriguez is leading the line for Burnely and is currently the leading goal-scorer of the club. Watch & Bet Here =>

England and Premier League transfers and salaries:
European teams
La Liga teams:
Serie A teams:
Ligue 1 teams:
Bundesliga teams:
Spain and La Liga transfers and salaries:
Italy and Serie A transfers and salaries:
France and Ligue 1 transfers and salaries:
Germany and Bundesliga transfers and salaries:
Read more at: https://www.burnleyfootballclub.com/