Chelsea legends Marcel Desailly and Michael Ballack will play at the Star Sixes, a new world six-a-side tournament for former internationals at The O2, London, July 13-16.
Star Sixes is the first-ever competitive tournament for world-renowned former international footballers.
Twelve national teams featuring a host of stellar names will go head-to-head at London's iconic O2 Arena in July 2017 in an exciting six-a-side competition with the inaugural Star Sixes trophy at stake.
This is no ordinary 'legends' tournament, however. The players want to put on a show for the fans but, above all, Star Sixes is about glory, it's about winning, it's about national pride. When the dust settles after the final of the first tournament on 16 July 2017, Star Sixes will be set for a return to its home at The O2 Arena in 2019. Meanwhile, six-team regional tournaments will take place before then as Star Sixes becomes a new thrilling part of the football calendar.
Star Sixes will give a chance to world-class footballers who want to keep playing competitively at the highest level. They will continue wearing their country's colours, facing their rivals and competing for trophies for years to come…
"This football will be totally different," says France captain Robert Pires, a World Cup and European Champion with Les Bleus. "This is inside, the pitch is smaller and the fans will see more dribbling, more skills." The former Arsenal, Aston Villa and Villarreal forward can't wait to represent his country again in July: "I'm very happy to be a part of this event with Star Sixes. I'm a competitor, and though I'm retired, when you play football the most important thing is to win!"
Michael Ballack is also more than excited for the chance to play in the Tournament: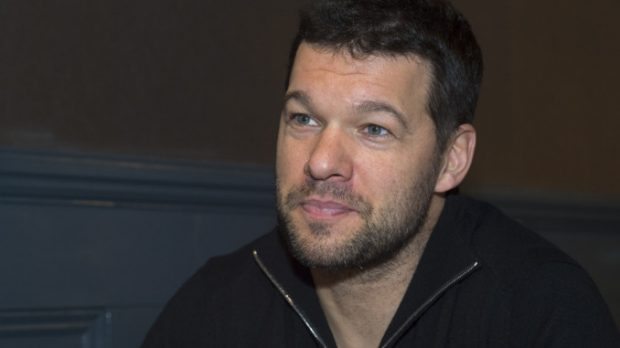 "It's not normal that we get the chance to play after our career in a format like this," Germany Star Sixes Skipper Michael Ballack said, who spent four seasons in London with Chelsea, winning the Premier League and three FA Cups.
"That's why a lot of players want to be involved and are looking forward to it."
The 40-year-old midfielder also had spells in Germany with Kaiserslautern, Bayer Leverkusen and Bayern Munich during an illustrious career at the very top of the game.
Ballack played on the biggest stage in European Championship and Champions League Finals, so knows what is required to compete against the very best.
"We are preparing ourselves because it is not something we are used to anymore day in, day out," he added.
"That physical work we are not doing anymore, we can't reach the level we used to be. But this tournament pushes us a bit more, coming back to training and being competitive.
"When you see who is playing, there will be a rivalry. I've seen some of the players and they are still in good shape and looking good – as Germany, we have to be prepared."
Germany will be among the 12 nations competing at the four-day Star Sixes tournament at The O2 in London from 13 to 16 July 2017.
Robert Pires and Michael Ballack Star Sixes draw on Sky Sports