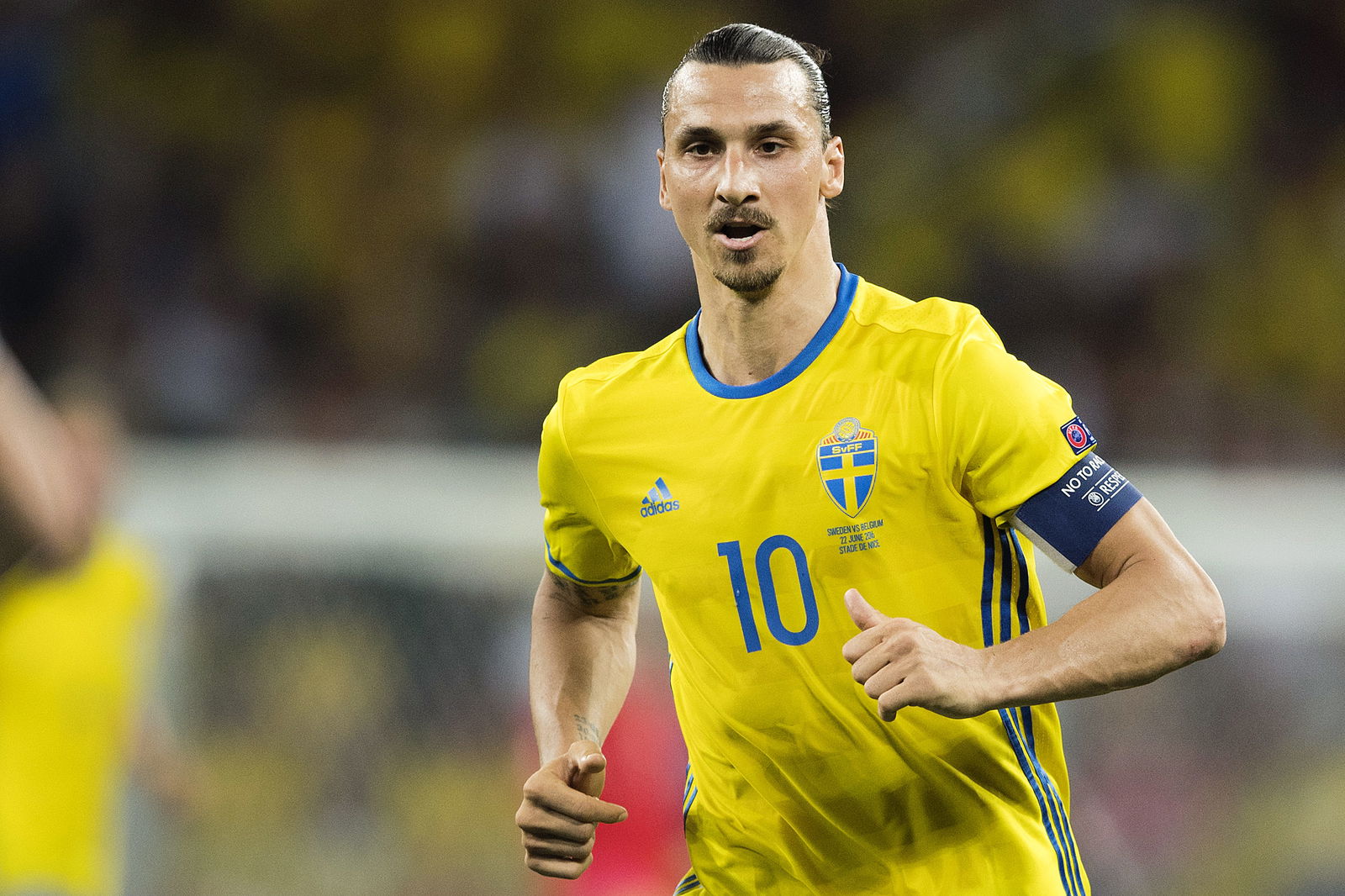 Ibra's latest Twitter update has sent football fans into a frenzy.
But is it really what people think it is?
Zlatan Ibrahimovic caught everyone by surprise when he posted a video of his name printed on a Hammarby shirt on Tuesday morning. He uploaded the video hinting that he is joining Sweden's Allsvenskan side Hammarby and fans cannot believe it.
The Swede brought an end to his two-year spell with Los Angeles Galaxy earlier this month and along with speculations of a return to Italy to AC Milan, Napoli and Bologna, he was linked with a Premier League move as well and both Manchester United and Tottenham were said to be interested in his signature.
However, this post from the former AC Milan star has come as a massive surprise for his fans and football fans in general as well. Ibrahimovic has spent two years at Swedish side Malmo between 1999 and 2001 and it was claimed that if he does return to Sweden, it would be with his boyhood club only.
@Hammarbyfotboll pic.twitter.com/jLWfK5uP0q

— Zlatan Ibrahimović (@Ibra_official) November 26, 2019
The club themselves then offered comment on the post in newspaper Svenska Dagbladet through communications director Love Gustafsson, teasing that more announcements will come during the week: "It is amazing, but at the moment there are no official comments. We have some communications to make this week, but for the moment I have nothing else to say."
Hammarby's executives are in Los Angeles to attend a scheduled meeting between the two clubs and the LA Galaxy superstar has now linked himself to become a new member of the Swedish club. However, pay attention, a member – as in "shareholder".
Italian publications Sky Italia and Gazzetta dello Sport report that those announcements will not be a return to Sweden for Zlatan as a player, instead of a shareholder in the Swedish club. It is well known that the 38-year-old veteran loves using the media circus that surrounds him to his personal gain. As a result, it is very likely that the video is an indication of commercial relations between the Swedish club and the Ibrahimovic family in the near future.
As for his future destination, AC Milan remain in pole as their leaders have presented a bid of €6 million salary total for 18 months and are waiting for a response over the next few weeks.
SEE ALSO: