CENTRE-FORWARD: Didier Drogba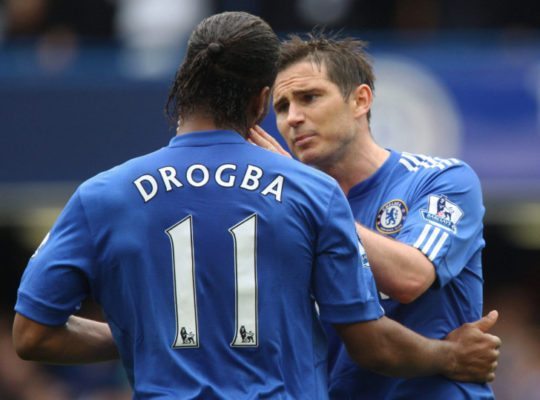 Another relatively easy pick for me. I could talk about Didier all day. You can't underestimate the influence he had in the dressing room. The year we won the Champions League he was like a man possessed.

I owe and have a lot to thank him for, because a lot of my goals and assists were down to him. The Champions League final, we wouldn't have been stood there without Didi. To be able to score that header and then to go and score the winning penalty for the team was amazing. I didn't like his run-up though; he did that short, slow run-up. But he's such an inspirational bloke.