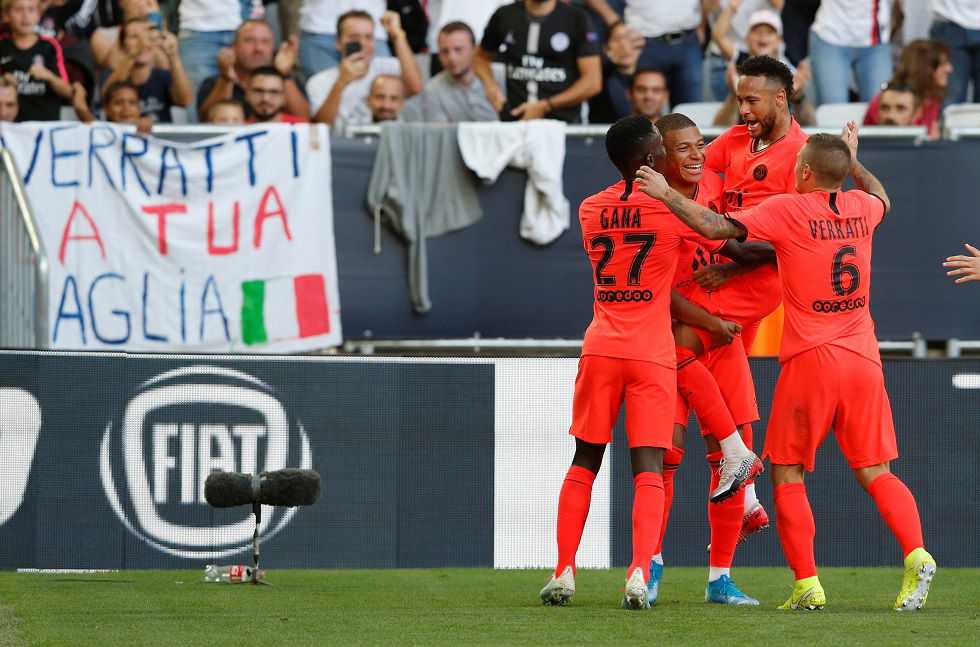 Neymar insists his relationship with Paris Saint-Germain is not broken beyond repair.
The Brazilian enraged Les Parisians fanbase with his intentions to leave this summer. He has been met with a hostile reception from the home crowd in every single match he has played in despite helping PSG to a narrow win a third time in a row.
Neymar has now scored 3 goals in 4 matches, hitting his last one in the 1-0 win against Girondins Bordeaux – a spectacular answer to all doubters. But his rift with the PSG fans cannot be ignored even if contributions have been notable.
"It is like with women. Sometimes you argue and spend some time without talking," Neymar told reporters post-match. "However, with love and affection, you go back to normal. I am here to help PSG and I will give my life on the pitch."
Neymar added, "I'm very happy! I love helping the team, whether it be goals or assists! I'm here for that, and I have every intention of doing that. I'm happy when I make the breakthrough in such tight and difficult games. Kylian Mbappe? He returned with his smile, his good mood…and his football!"
Neymar and Kylian Mbappe combined for the 70th-minute winner as PSG bounced back from their shock 2-0 defeat at home to Reims on Wednesday.
"We won this evening by getting back our good feelings in our understanding with each other, linking up, and with quick attacks! It augurs well," Mbappe said. "My absence? It was long, difficult too. When the team loses, you want to come back as soon as possible, but you can't be hasty. It wasn't easy, but it's over!"
Speaking about the relationship between Neymar and Mbappe, PSG manager, Thomas Tuchel said, "They have qualities. They like to be together, their personalities go well together. We can feel it, observe it on the field but it should not be too obvious because you have to keep a balance with other players, they must seek others. We always have to make the best decision for the team, to win, to create opportunities. We played like that today."
See Also: Paris Saint Germain Players Salaries 2019/20 (Weekly Wages)