After a year at the club, Hernandez has finally seen the pitch and in what light.
Norwich City's Onel Hernandez made history this weekend, as he became the first Cuban player to set foot on the pitch in a Premier League match.
Norwich may have lost to Champions League winners Liverpool, but Hernandez entered the pitch in the '70th minute and played a total of 20 minutes. Shortly after entering the Anfield field, he came close to a one-on-one opportunity with the goalkeeper, but failed to control the ball well and Liverpool's substitute goalkeeper got a clutch of it.
In an interview published on the official website of the team, the Cuban confessed to be is "excited and happy" because he had never played in an event of such magnitude. "It is the best league in the world and was amazing to start playing in it against Liverpool," said the 26-year-old.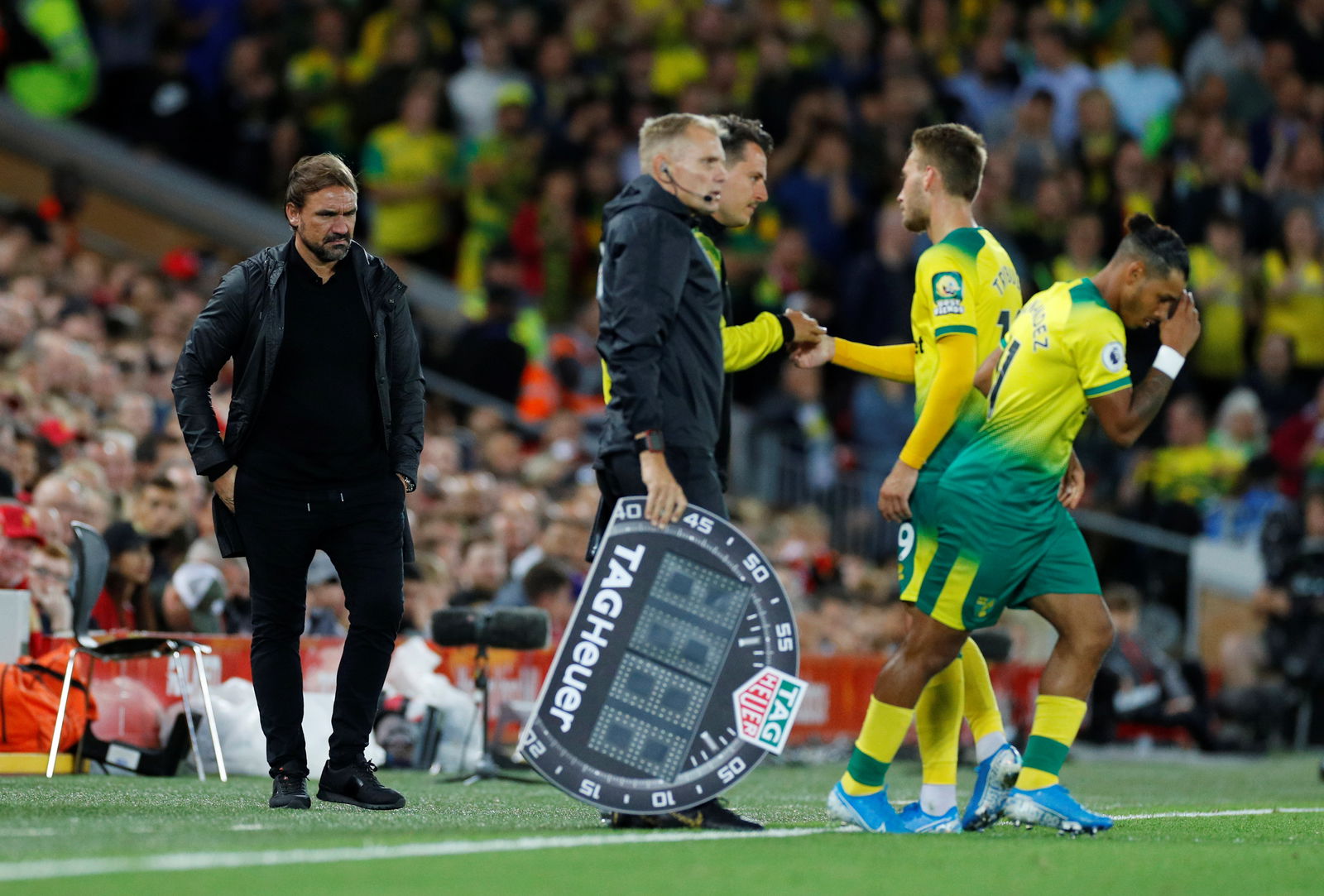 Though he was born in Cuba, Hernandez came up in the German football system, making his professional debut with Arminia Bielefeld in 2. Bundesliga back in 2010.
Having bounced around the lower levels in German, the winger impressed enough with Eintracht Braunschweig to earn a move to Norwich in January of 2018 and helped the club finish top of the table in the Championship last season, scoring eight times in 39 league appearances. He recently signed a new four-year contract with the club that will tie him until 2023.
Cuba adds to a long list of nations to have been represented in the Premier League, with the Concacaf nation now the 114th country to have seen at least one player play in England's top flight competition.
SEE ALSO: