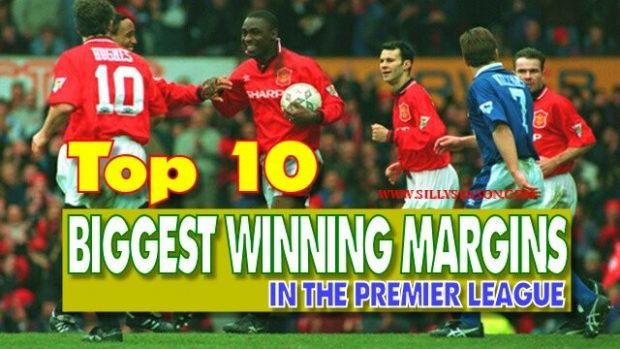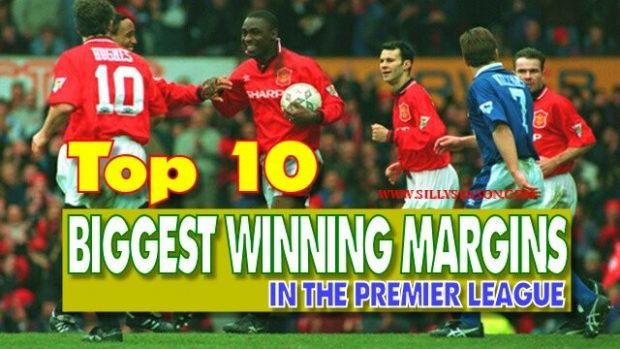 10 Biggest Winning Margins in The Premier League
Last week we focused on the highest scoring games in Premier League's history, but today we are going to focus on the biggest winning margins of all-time.
In the previous lost, there were matches like 7-5 and 6-4, but in this list, there will only be utter hammerings ranging from 7-0 to 9-0 and it's time to see who handed out the hammerings and who were on the wrong end of them.
So without further ado, lets dive into the list of the biggest winning margins during the Premier League era.
10. Arsenal 7-0 Everton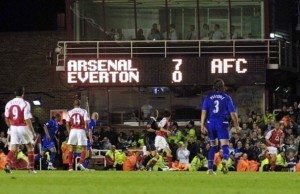 Now there have been many games that have ended with seven goals between them, but we've just selected a few to make our top-10 list and the first one comes back during the Highbury days.
Arsenal hammered Everton 7-0 back in 2005 putting them tenth in our list of all-time biggest winning margins.
Goals from; Robin Van Persie, Robert Pires (x2), Edu, Patrick Vieira, Dennis Bergkamp and Mathieu Flamini gave The Gunners the win on the night.
Arsene Wenger's side scored three in the first half and then four in the second.