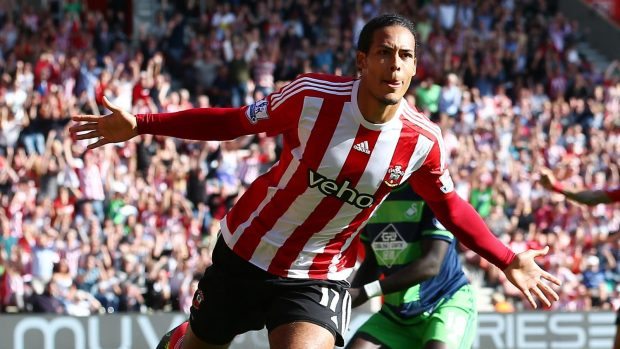 Taking a look at the last ten teams in the Premier League, we identify a player from each team who should or could look for a move away in the summer
After running down the first ten Premier League teams from Arsenal to Man City, we take a look at the remaining ten teams in the league and reveal one player from each side that could do with a summer move.
The players who get mentioned could either need a move because things aren't working out at their current club or it could be if there is interest from other teams or a chance to move to a 'bigger club' or if they need to rejuvenate their career.
If you haven't seen the first article which looks at players from Arsenal, Chelsea, Liverpool and Man City who should leave, then click here.
Let's get into the final ten Premier League teams!
1. Man United – Matteo Darmian
Darmian has only managed to feature 16 times in all competitions for the Red Devils so far this season and that is down to the form of some of the other defenders around him. There are several players at Old Trafford who can play in the same left-back and right-back positions as Darmian and it has meant that the Italian has struggled to find much league action of late.
In addition, the 27-year old hasn't been able to find the form and perform in a way that would keep him in the first-team. His best displays have arguably come when he has been deployed as a right-back but with Antonio Valencia doing exceptionally well on that right-hand side this season, it has kept Darmian out of the team.
United then could be willing to let the Italy international leave the club in the summer, in a move that could be beneficial to both parties. United would be able to get a reasonable fee off an interested club for his services and the player himself would be able to establish himself as a regular first-team player elsewhere. He can do a solid job in defence and there would be a number of teams willing to sign him.
One good move could be to West Ham. The Hammers could use a right-back, with Michail Antonio preferring to player further up the field in a winger-type role and apart from the former Nottingham Forest man, there isn't a whole lot of other choice for Slaven Bilic's side in that position.
Darmian could provide some solid defensive stability in that right-back role and allow Antonio to play further upfield. He wouldn't cost too much either but he would certainly be able to do a job. If not the Hammers, then potentially a move to Italy could be good for him.
Potential club to move to – West Ham or a move back to the Serie A.