4: Jardel (Porto, Galatasaray)
View this post on Instagram
Goals: 25
Appearances: 46
The Brazilian forward had this breakthrough in Gremio where he scored 67 goals in 73 matches and was also tipped for huge things at a tender age but never reached his full potential in terms of trophies or international recognition.
He hit a whopping 168 goals in 170 matches for Porto. He spent his seven-year-goal-ladden career with teams like Porto, Galatasaray and Sporting CP where he had a scoring rate of one per game.
3: Rivaldo (Barcelona, AC Milan, Olympiacos, AEK Athens)
View this post on Instagram
Goals: 27
Appearances: 73
The Brazilian rose from poverty to a world-class footballer and spend the best of his career playing for top teams in Europe. His left foot held immense power he could take one step into the ball with no bodily momentum and blast the ball past keepers.
He was the winner of the Ballon d'Or and FIFA World Player of the Year award in 1999.
2: Kaká (Real Madrid, AC Milan)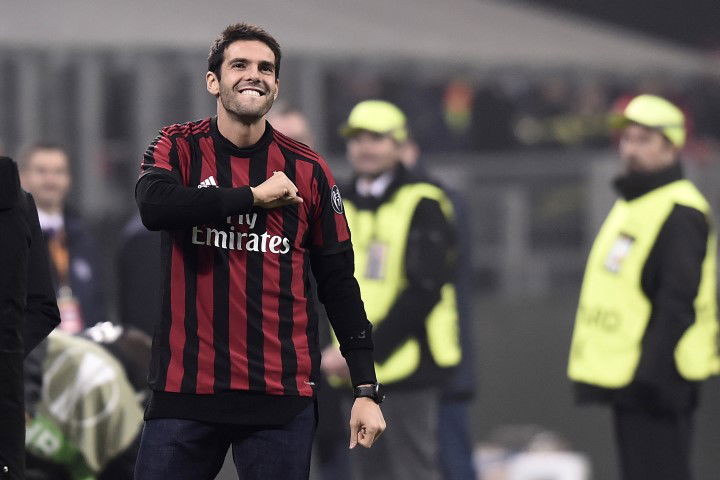 Goals: 30
Appearances: 86
He was the greatest Brazilian playmakers of modern times and was the heartbeat of Italian side AC Milan that would reach two finals in three years, finished as the top-scorer of the Champions League in 2007 and later was named as the winner of the Ballon d'Or.
Kaka went onto score 30 Champions League goals throughout his career, his performance against Manchester United in the semi-finals of that aforementioned 2007 win amongst the most memorable by a visiting player to Old Trafford.
Click on the next page for more information⇓