4. Neville Southall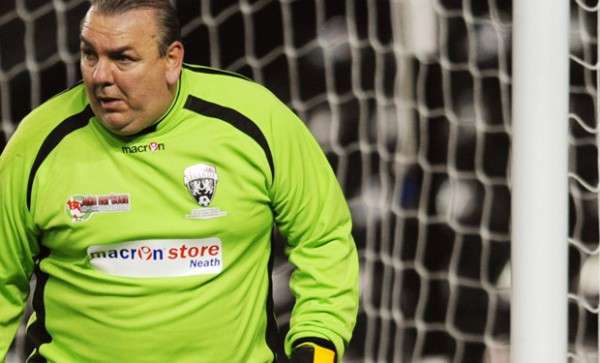 Neville Southall comes in at number 5 on the Top 10 Fattest Footballers To Ever Play in The Premier League list. Southall also makes it as the third goalkeeper on the list but he definitely was better than the other two on the list. The Welsh played for Everton most of his career and was an incredible five-star goalkeeper and the clubs number 1. Southall also made 92 appearances for Wales international games. Nevertheless, the footballer was definitely not in the suitable shape meant for a footballer, goalkeeper for that matter. Reports say he never put in much fitness effort during most of his career and non when he was retired thus ending up over weight as he currently stands.
3. Gonzalo Higuain
Since the beginning of time, Gonzalo Higuain has been slammed for sporting a belly pouch. Indeed, he has became the subject of incessant trolling on social media for having gained more fat than he should have.
In 2016 had been criticized for appearing overweight during the summer, after a picture surfaced of him during pre-season following what was maybe an over indulgent break from the job, considering his profession. The Argentine made some amends after joining AC Milan, as could be seen in a fitter shape than before.  However, that didn't last long as he has now gained back those extra pounds in the lower belly region.