1) Racism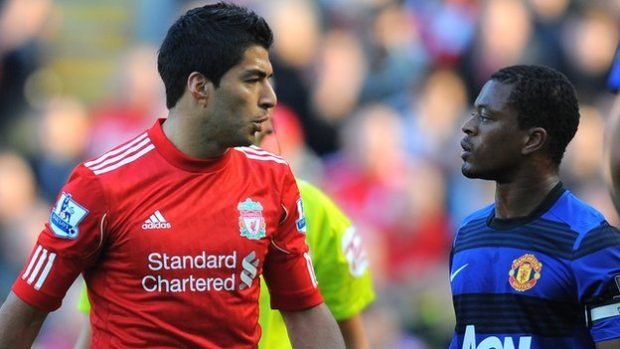 How on Earth is this still an issue in the game? Yes, we understand that a lot of racism comes from crowds that generally have racism problems in their respective countries. But incidents like above between Luis Suarez and Patrice Evra, and also the John Terry/Anton Ferdinand incident, highlight the constant severity of the horrible issue in our modern game. It needs to stop, but who knows if it ever will.
See also: Top 10 biggest wastes of money in football!
10 stadiums with the best atmosphere in football!
10 Best Football Agents in the World
Top 10 best selling football shirts 2018
TOP 10: Longest player bans in English football
Top 10 Football Traitors/Judases of all time!
Top 10 Most Hated Premier League Teams in 2018
Top 10 coolest football managers in the game 2018-Who are the coolest?
Top Ten best football kits ever! 2018