Country with most Champions League titles
Country with most Champions League titles? Which country has the most champions league wins? Here we look at the Countries with most champions league winners? Which countries has most Champions League titles, wins & winners? Watch & Bet on Football Live =>
Today's top-10 list at SillySeason headquarters is going to focus on the Champions League and which country has the most wins in it's rich history. Here we look at the Country with most Champions League titles!
Surprisingly next season's competition is nearly underway due to all the early qualifying rounds, but the proper competition will get underway in a couple months time.
Country with most Champions League winners
So it's time to look back at previous competitions and list previous winners and what country has had the most winners during it's entire history.
In recent memory it's been either Spain or England, but what about during it's early stages? Or during the mid 90s? Well it's time to find out! Watch & Bet on Football Live =>
The Country with most Champions League titles ever!
Starting our list at number-10, and working our way down to that illustrious number-one spot.
| Country | Winners | Runners-up |
| --- | --- | --- |
| Spain | 19 | 11 |
| England | 15 | 11 |
| Italy | 12 | 17 |
| Germany | 8 | 10 |
| Netherlands | 6 | 2 |
| Portugal | 4 | 5 |
| France | 1 | 6 |
| Serbia | 1 | 1 |
| Romania | 1 | 1 |
| Scotland | 1 | 1 |
| Greece | 0 | 1 |
| Belgium | 0 | 1 |
| Sweden | 0 | 1 |
Top 10 Countries with most Champions League titles since 1992!
Here we look at the Countries with most Champions League titles since 1992! Watch & Bet Football Live =>
10. Yugoslavia – 1 Champions League Title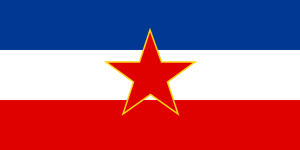 Didn't expect this did you?! Back in 1991, Red Star Belgrade stunned the footballing world when they beat Marseille in the European final (before it was technically named the Champions League.)
The game ended 0-0, but it was Red Star who lifted the trophy after they beat their French opponents 5-3 on penalties. Watch & Bet on Football Live =>
9. Romania – 1 Champions League Title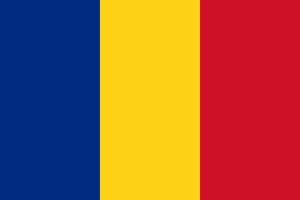 Ninth on the list with one Champions League trophy is the country of Romania.
Back in the 1986 final, Steaua Bucharest beat La Liga giants FC Barcelona via a penalty shoot-out.
After 120-minutes it remained goalless, but after a dismal shoot-out, the Romanian outfit lifted the trophy thanks to a 2-0 shoot-out win.
8. Scotland – 1 Champions League Title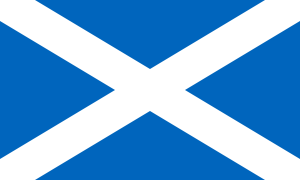 We are going even further back in history now to find number eight.
In 1967, Celtic lifted the famous European trophy after beating Italian side Inter Milan 2-1.
This has remained the only European victory for a Scottish side and it's probably fair to say it will be the only winner of the competition.
7. France – 1 Champions League Title

Seventh spot is another country who has one Champions League trophy and it's France.
After suffering defeat to Red Star Belgrade in the 1991 final, Marseille got back to the final in 1993 and this time ran out victorious.
The French side picked up a narrow 1-0 win over Italian outfit AC Milan to win their France's only European competition.
Mega-rich Paris Saint-Germain will surely want to change that fact in the near-future.
6. Portugal – 4 Champions League Titles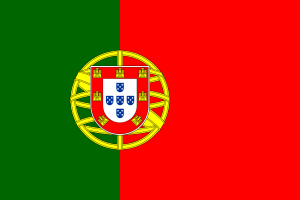 Portugal come in at number six with four Champions League trophies.
However, you will have to go back many, many, MANY years to see when a Portuguese team first won the competition.
In 1961, Benfica won Portugal's first European trophy when they beat FC Barcelona 3-2, and then it was the same team who won Portugal's second just a year later when they beat another Spanish opponent, this time Real Madrid, 5-3 in the final.
Portugal had to then wait over 20-years until their next European success and that came in 1987 when FC Porto beat Bayern Munich 2-1.
The fourth and final one came in 2004 when Porto once again lifted the trophy after beating AC Monaco 3-0.
5. Netherlands – 6 Champions League Titles

In fifth place it's Netherlands who have had six Champions League titles over the years with Ajax, Feyenoord and PSV Eindhoven securing the majority of them.
For Netherlands, four of their six success stories came in four consecutive seasons, from 1970 to 1973.
Feyenoord were initial winners in 1970 when they beat Celtic 2-1, and then the following three years were dominated by Ajax.
In 1971, 1972 and 1973 the Dutch side won the tournament after beating Panathinaikos, Juventus and Inter Milan respectively.
After their four wins consecutively, they then had to wait until 1988 for their next European win and that came with PSV Eindhoven beat Benfica.
Their sixth and final success came in 1995 when Ajax won it once again after beating AC Milan. Watch & Bet on Football Live =>
4. Germany – 8 Champions League Titles

Eight Champions League successes for Germany and that puts them fourth on our list!
Their first three wins came in the 70s when they were known as West Germany, but on consecutive seasons, Bayern Munich won THREE trophies, beating Atletico Madrid, Leeds United and then Saint-Etienne.
The next came in 1983 when Hamburg beat Juventus before they had to wait until 1997 for their next and that came when Borussia Dortmund beat Juve.
Since 1997, there have been two victories for German sides and both times it's been Bayern Munich.
In 2001 they beat Valencia and more recently in 2013, they beat Bundesliga rivals Borussia Dortmund. In 2020, Bayern defeated PSG in the final to win Champions League.
3.  Italy – 12 Champions League Titles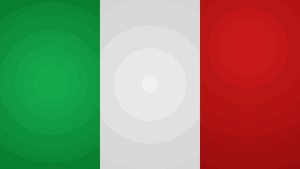 Tied with England was Italy with 12 titles to their name as well. However, England will race ahead after this season.
They started their success in Europe with three consecutive titles from 1963 to 1965, with AC Milan winning one and their local rivals Inter winning the other two.
Milan then won it again in 1969 before Juventus picked up their first in 1985.
Back-to-back wins for Milan in 1989 and 1990 added two more titles to Italy, before they won it yet again in 1994.
Juve were back on top in 1996 with a win over Ajax, before Milan won it for another time in 2003 and 2007.
The last Italian team to win the competition was Inter Milan, and that came five years ago when they beat Bayern Munich 2-0.
2. England – 15 Champions League Titles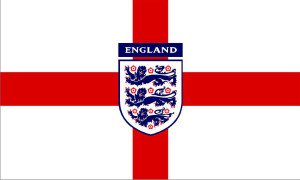 England will now be second on the list with 15 titles to their name after this season.
Unsurprisingly most of them have come from either Manchester United or Liverpool, but Chelsea have also contributed on two occasion in recent memory.
The first for England came back in 1968 when United beat Benfica 4-1, but they then had to wait nine years until they could celebrate again.
The following six years however were dominated by English teams.
Liverpool won it three times, Nottingham Forest and Chelsea won it twice and Aston Villa won it once from 1977 until 1982.
Two years later in 1984 Liverpool were victorious once again.
However, it then took until 1999 for the trophy to return to England and that came when Manchester United beat Bayern Munich in the famous final which ended 2-1 for The Red Devils.
2005 was then won by Liverpool in arguably the greatest ever final, when The Reds came from 3-0 down, and since then United and Chelsea have lifted the trophy.
The 2018-19 season has been one of the better seasons of the Champions League. Two English teams have made the final against all odds. Liverpool staged a heroic comeback against Lionel Messi's Barcelona and Tottenham made a comeback against both Manchester City and Ajax to make it to the finals. It promises to be a brilliant final.
In 2020/21, two English sides again made into the finals. Chelsea defeated Man City to win their second and overall 14th title from an English club. Liverpool fall short in 2022 when they lost to Madrid in 2022. But, Man City won their first and England's 15th when they beat Inter in 2022/23.
1. Spain – 19 Champions League Titles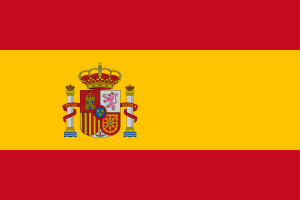 Number-one spot! Finally! Spain is the country with most Champions League titles, wins & winners
Spain top the list with a staggering 19 Champions League titles with Real Madrid and FC Barcelona doing most of the damage for the Spaniards.
In fact, five years in a row, Real Madrid were winners of the competition, from 1956 until 19560. The Spanish giants scored 18 goals during those five finals, including a 7-3 win over Eintracht Frankfurt.
Madrid were winners yet again in 1966 when they beat Partizan 2-1.
However, the Spain domination halted after that, and they had to wait until 1992 for the next one and that came when Barca beat Sampdoria 2-1.
Barca have also won it a further four times, in 2006, 2009, 2011 and 2015.
Real Madrid were back on top yet again in 1998 after beating Juventus, and they've won it six further times since. Twice against Atletico Madrid (2014 and 2016) and once against Juventus (2017).
In 2018, Real Madrid beat Liverpool in the final 3-1 making it their 13th win and in 2022, Real Madrid beat Liverpool again 1-0 to win their 14th. It was Spain's 19th title. Watch & Bet on Football Live =>