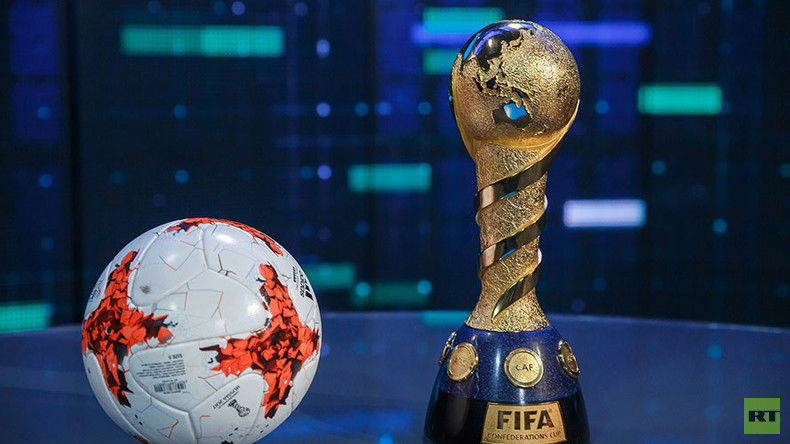 Past FIFA Confederations Cup Winners List
Past FIFA Confederations Cup Winners? Which teams have won the FIFA Confederations before? Have you ever wanted to find out which teams have won the FIFA Confederations Cup before? Well, if you have then worry not because we have prepared a list of the Past FIFA Confederations Cup Winners. Watch & Bet Football Live =>

FIFA Confederations History
What is the FIFA Confederations Cup? It was an international association football tournament for men's national teams. The tournament was held every four years by FIFA, consisted by winners of the six FIFA Confederations Championships (UEFA, CONMEBOL, CONCACAF, CAF, AFC, OFC).
It was contested by eight teams, six teams come from the six Confederation Championships then the two are the hosts and the previous winners of the FIFA World Cup.
The Cup had started in 1997 and was won by Brazil after the beat Australia 6-0 in the final to claim the very first FIFA Confederations title. Since 2005 the hosts of the Confederations are the country who will host the FIFA World Cup the following year, it is a rehearsal tournament for the FIFA World Cup. Before 2005 the tournament was held after every two years.
Since its start in 1997 eight tournaments had been played successfully, as the tenth FIFA Confederations 2017 hosted in Russia was the last ever to be played.
FIFA Confederations Cup 2021 Qatar – Abolished in 2019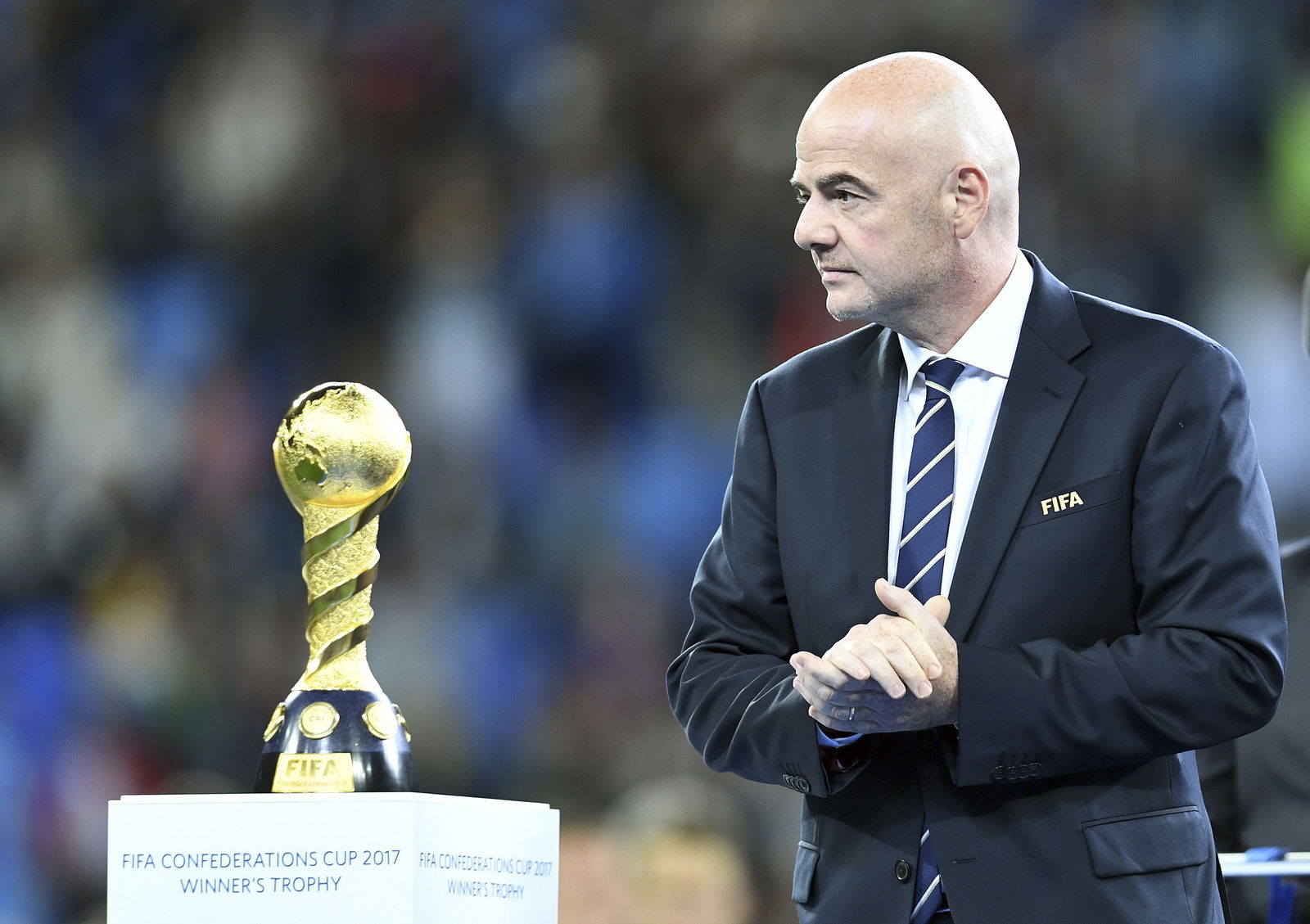 The 2021 FIFA Confederations Cup was expected to be the 11th FIFA Confederations Cup tournament. It was originally to be held in Qatar, the host country of the 2022 FIFA World Cup, as announced on 2 December 2010 after the country was awarded the hosting rights of the 2022 FIFA World Cup.
It is now deceased as the plans to expand the FIFA Club World Cup in 2021 were approved.
In March 2019, FIFA confirmed that the tournament would no longer be active, owing to an expansion of the FIFA Club World Cup in 2021. Watch & Bet Football Live =>
FIFA Confederations Cup 2017 Russia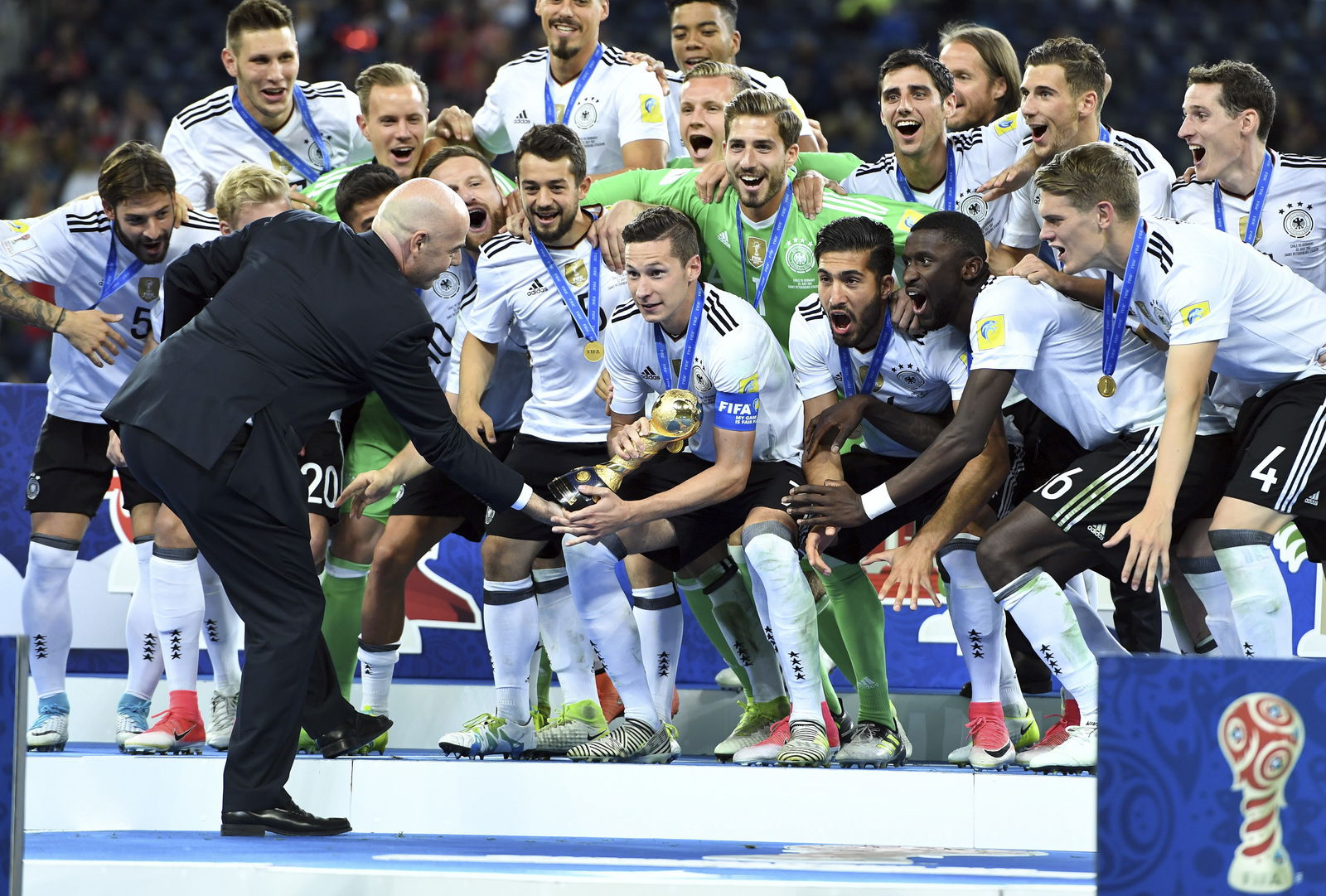 The 2017 FIFA Confederations Cup was the 10th and final FIFA Confederations Cup, a quadrennial international men's football tournament organised by FIFA. It was held in Russia, from 17 June to 2 July 2017, as a prelude to the 2018 FIFA World Cup.
The defending champions, Brazil, who won the previous three Confederation Cups, failed to qualify for the first time since 1995 following their loss on penalties to Paraguay in the quarter-finals of the 2015 Copa América. 2015 AFC Asian Cup winners Australia became the first team to qualify from multiple confederations, having previously represented the OFC.
2014 World champions Germany won their first title following a 1–0 win over Chile in the final.

All Time Winners of FIFA Confederations Cup List
Which teams have won the FIFA Confederations Cup before? Well, let's find out below with a list of all winners of the FIFA Confederations Cup since 1997-2017.
| | | | | |
| --- | --- | --- | --- | --- |
| Year | Host | Winner | Runner-up | Final Match Score |
| 1997 | Saudi Arabia | Brazil | Australia | Brazil won by 6-0 |
| 1999 | Mexico | Mexico | Brazil | Mexico won by 4-3 |
| 2001 | South Korea, Japan | France | Japan | France won by 1-0 |
| 2003 | France | France | Cameroon | France won by 1-0 |
| 2005 | Germany | Brazil | Argentina | Brazil won by 4-1 |
| 2009 | South Africa | Brazil | United States | Brazil won by 3-2 |
| 2013 | Brazil | Brazil | Spain | Brazil won by 3-0 |
| 2017 | Russia | Germany | Chile | Germany won 1-0 |
Countries with number of titles and years of Victory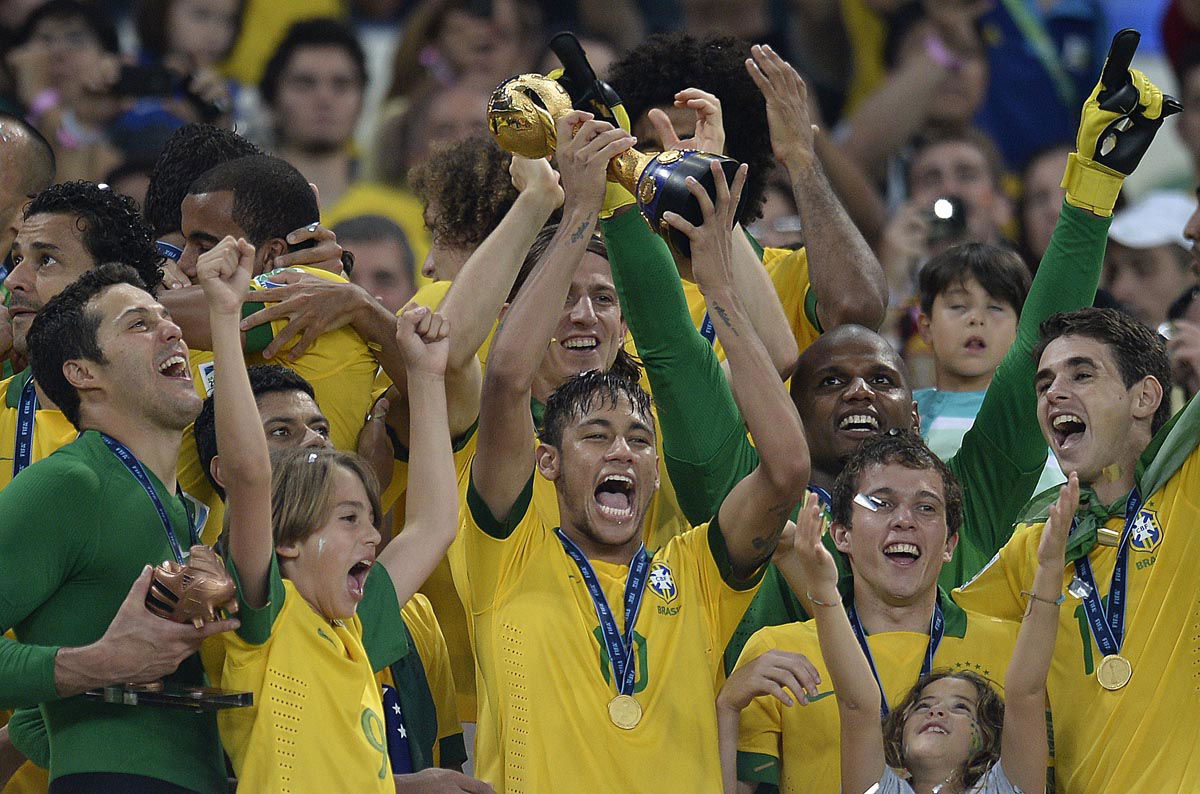 Which team is the most successful in the FIFA Confederations Cup? Brazil is the most successful team in the FIFA Confederations Cup with four titles. Followed by France with two titles. Watch & Bet Football Live =>
| Team | Titles |
| --- | --- |
| Brazil | 4 (1997, 2005, 2009, 2013*) |
| France | 2 (2001, 2003*) |
| Argentina | 1 (1992) |
| Mexico | 1 (1999*) |
| Germany | 1 (2017) |
| Denmark | 1 (1995) |

Other Past Winners Articles