6. Jose Villalonga Llorente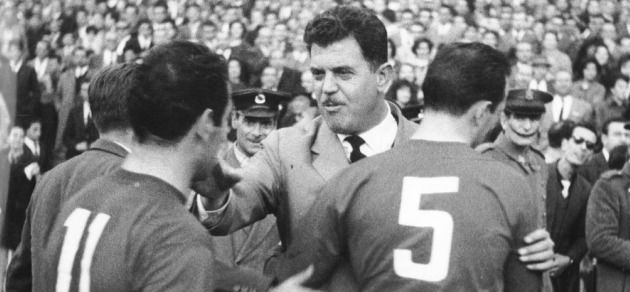 José Villalonga and also known as Pepe Villalonga, was a Spanish football manager during the 1950s and 1960s. He coached Real Madrid, Atlético Madrid and Spain, winning major trophies with all three. Villalonga was appointed manager of Real Madrid during the middle of the 1954-55 season, During his first season he won a La Liga/Copa Latino double and in 1956 he became the first coach to win the European Cup.
At 36 and 184 days, he remains to date the youngest coach to win the competition. During his final season at Real he guided the team to a La Liga/Copa Latina/European Cup treble. In 1959 Villalonga became coach at Atlético Madrid, Atlético defeated Real in two successive Copa del Generalísimo finals in 1960 and 1961. They also finished as runners-up in La Liga in 1961 and in 1962 they won the European Cup Winners Cup, beating Fiorentina 3-0 after a replay.