Famous players whose sons play football – Top 10
Famous players whose sons play football? Have you ever wondered who are some of the best father-son duo in the world of football? A lot of people aren't aware that some of the biggest names in football have had children that went onto play professionally. Here we will look at the Top 10 famous footballers and sons.
In this list we count down the Top 10 Famous Footballers and sons also play or played professionally. This means we'll be looking at famous footballers and sons who have both played in the top levels of football.
Fathers always have a huge impact on their son's life, and in football – that's no different. There are actually quite a few famous footballers and sons in football so we couldn't include all of them. In some cases, it has been hard for certain footballers' offspring to step out of their father's shadow in their career, in others, it's pretty straight forward.
Top 10 famous players whose sons also play football
10. Patrick Kluivert & Justin Kluivert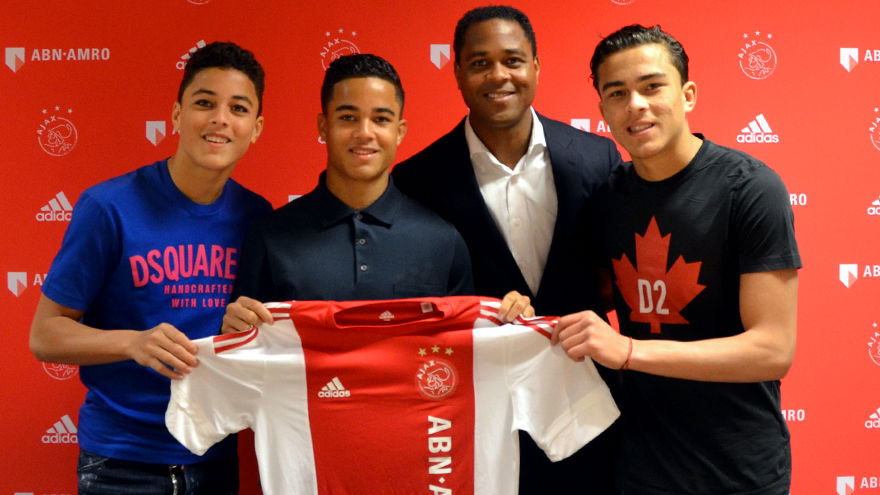 Patrick Kluivert is the third-highest goalscorer for the Netherlands international team, netting 40 times in 79 appearances. He had a similar scoring record at club level with a goal every two games for both Ajax and Barcelona. Justin started brightly at Ajax and his performances for the Dutch giants earned a move to Roma.
One of Roma's most exciting young players, Justin Kluivert has been tipped to follow him, despite being just 20. Having made his first-team debut in 2017, the Dutchman played 56 times for Ajax in all competitions, scoring 13 goals.
9. Diego Simeone & Giovanni Simeone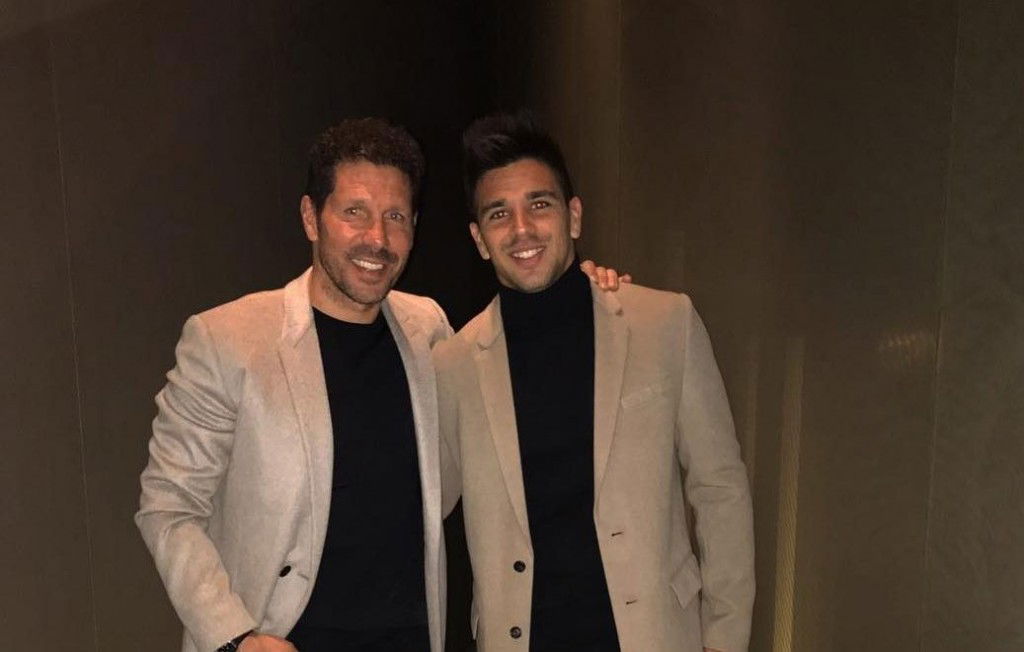 A frequent starter for Fiorentina, striker Giovanni Simeone is showing the potential to be a top-flight European striker. Scoring 14 goals in 40 appearances over the 2017-18 campaign, the 23-year-old wasn't quite able to replicate that form last season but has previously been linked with a move to join Atletico Madrid, where his father Diego Simeone is the manager.
"My son has everything to play under me, but I will never sign him," Diego said in September 2018. "Unfortunately, I'm never going to sign him for my team, I never want to totally rule the possibility out on one hand but it would be very difficult to have a son in the locker room.
"It would be difficult for him, for me, for the relationship…and besides, right now he is doing great, maybe one day I'm not at Atletico, maybe he can come.
8. Alf-Inge Haaland & Erling Haaland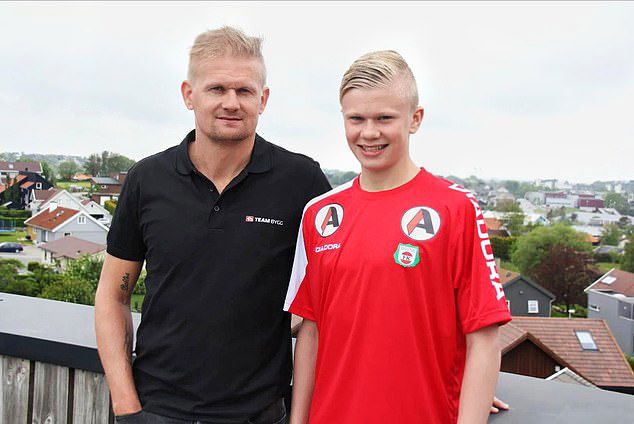 The Norwegian youngster joined Red Bull Salzburg for €5m last summer after impressing for Molde FK. Erling has only made one appearance in the Austrian Bundesliga this season, but he has played five times in the Europa League when he provided four goals and an assist. His father Alf-Inge played for Nottingham Forest, Leeds United and Man City, before Roy Keane ended his career prematurely.
Erling, meanwhile, is currently one of the most sought-after strikers in the world and is now playing for Borussia Dortmund.
7. Danny Blind & Daley Blind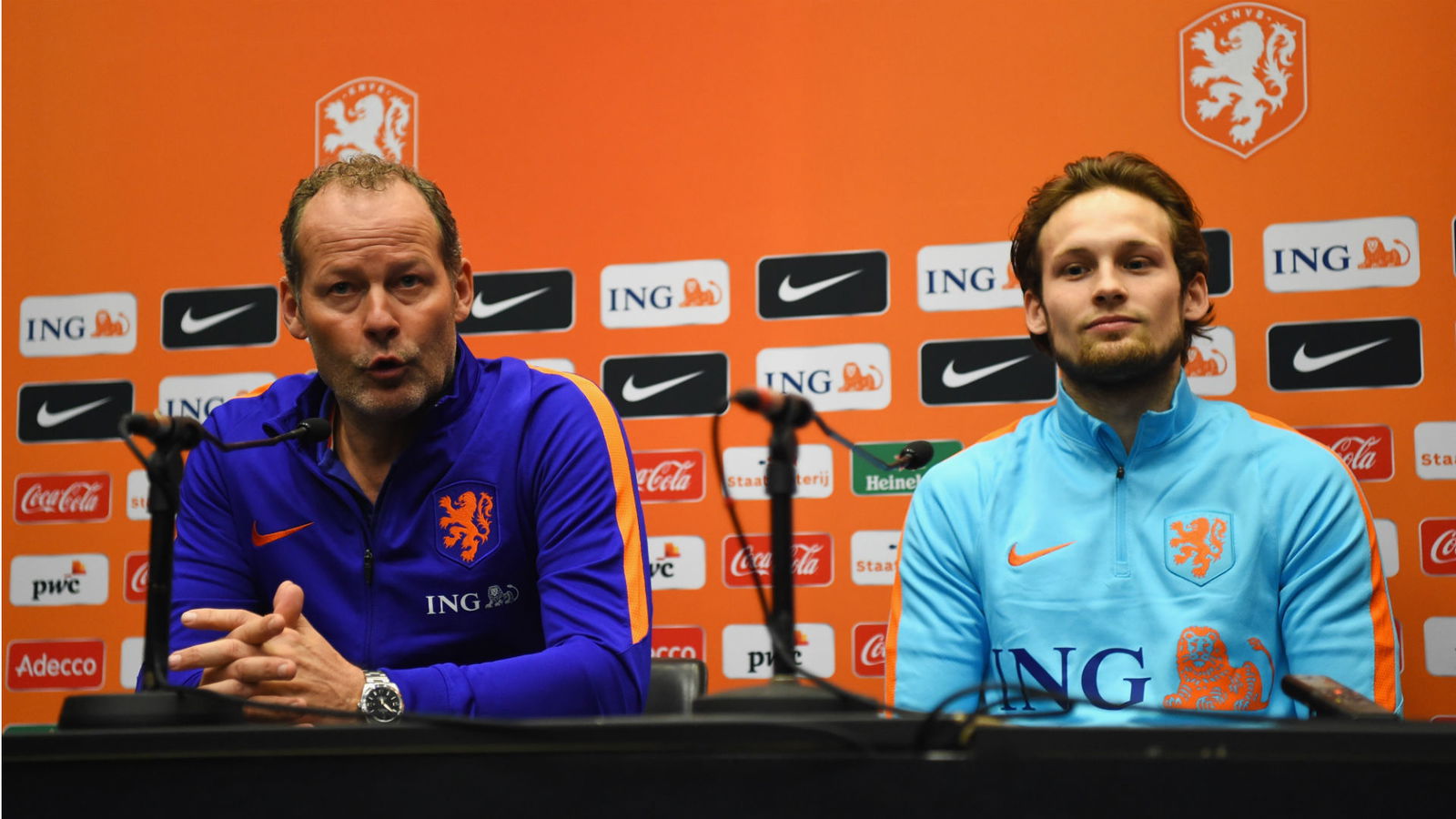 Danny Blind is one of Ajax's most successful players, having won all three major European competitions during a 13-season spell in Amsterdam. He went on to become the club's boss and then to manage the Netherlands international team, where son Daley played in defence. Blind Jr won four league titles in the Netherlands before joining Manchester United, where he lifted the Europa League, FA Cup and League Cup. He has since returned to Amsterdam.
6. Enrico Chiesa & Federico Chiesa
Federico Chiesa is following in his father's footsteps at Fiorentina. Son of Italian great Enrico, the 21-year-old has impressed with the Viola since breaking through the academy in 2016. Chiesa is highly thought of in Italy and was given his debut for the national team in a friendly against Argentina last year.
Enrico, considered one of the most exciting and dynamic strikers in Italy during the mid-'90s, spent three years himself at Fiorentina between 1999 and 2002, winning the Coppa Italia.
5. Frank Lampard Sr. & Frank Lampard Jr.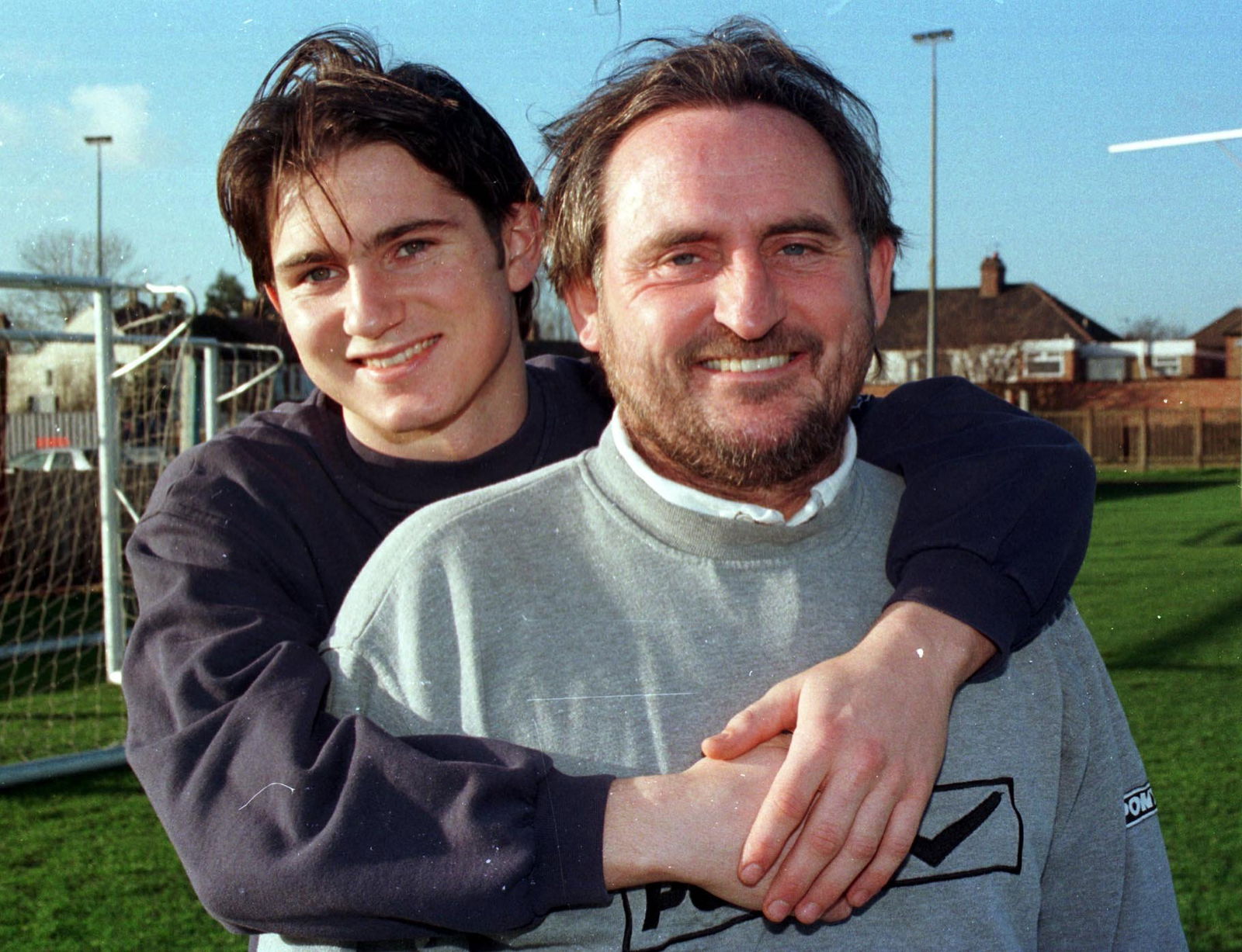 Frank Lampard is without any hesitation one of the best English midfielders in history thanks to his class, his long-range shooting and the way he used to move the ball. Lampard followed his father's footsteps and started his professional career with West Ham United before heading to Chelsea, where he lived the best of his career.
Lampard played 600 games with the Blues, scoring 211 goals and winning plenty of trophies in what was a magical career. As for his father, he had a long 18-year spell with West Ham, where he went to win a couple of titles. Frank Sr. won two FA Cups with the Hammers in 1975 and 1980, as well as the old Second Division title in 1981. He appeared in 551 games with the East London side, scoring 18 goals.
4. Pierre Aubameyang & Pierre-Emerick Aubameyang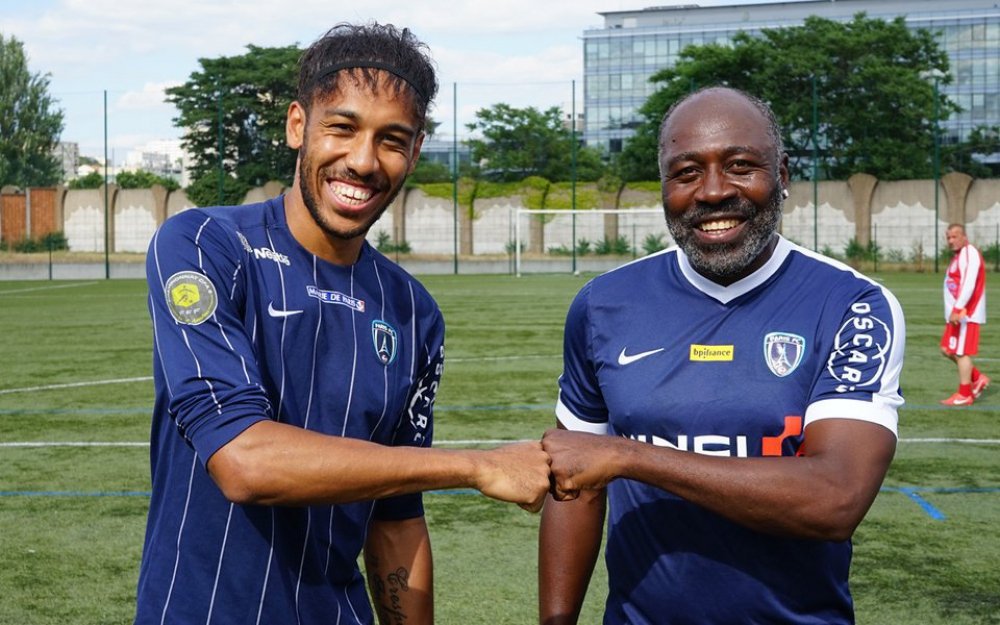 Arsenal's record signing comes from a footballing family. Father Pierre Aubameyang featured 80 times for Gabon between 1985 and 1998 while playing for various clubs in France. All three of Pierre's sons are Gabon internationals. Catalina and Willy both play in defence and Pierre-Emerick is regarded as one of the world's best forwards.
3. Leroy Sane & Souleyman Sane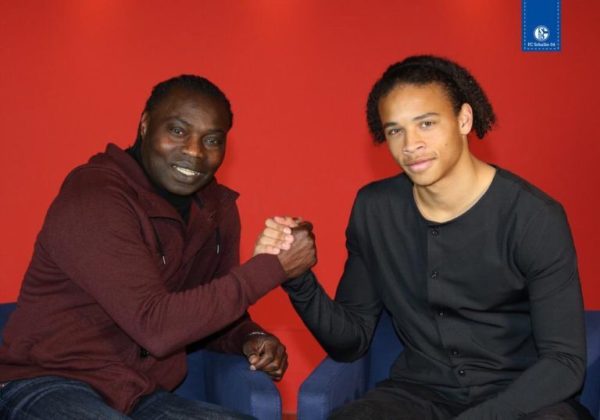 Manchester City forward Leroy Sane is Souleyman Sane's son. Souleyman Sane played as a striker during his time as a footballer. Father Sane decided to be a footballer early on in his life. He is Senegalese but migrated to France when he was just 4 years old. However, he has played mainly in the Bundesliga. Leroy Sane took after his father and went on to become a footballer and played for Bundesliga giants Dortmund. Dortmund was where Sane became a prominent player in Bundesliga, which ultimately lead to him moving to Manchester City under Pep Guardiola for £37m.
2. Mazinho & Thiago Alcantara, Rafinha Alcantara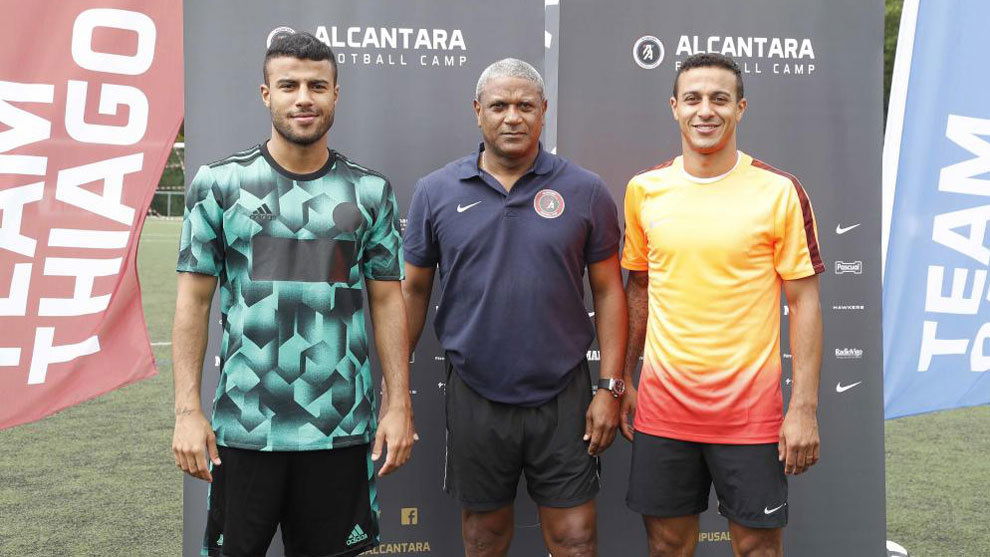 At the 1994 World Cup, Mazinho was part of the famous "three men and a baby" celebration as Bebeto celebrated the birth of his son. While Bebeto's prodigy Mattheus is a footballer, Mazinho's offspring are much more successful.
Bayern Munich star Thiago is a Champions League winner and Spain international. Inter man Rafinha is a Brazil international like his father, and has won the Champions League with Barcelona.
1. Maldini Dynasty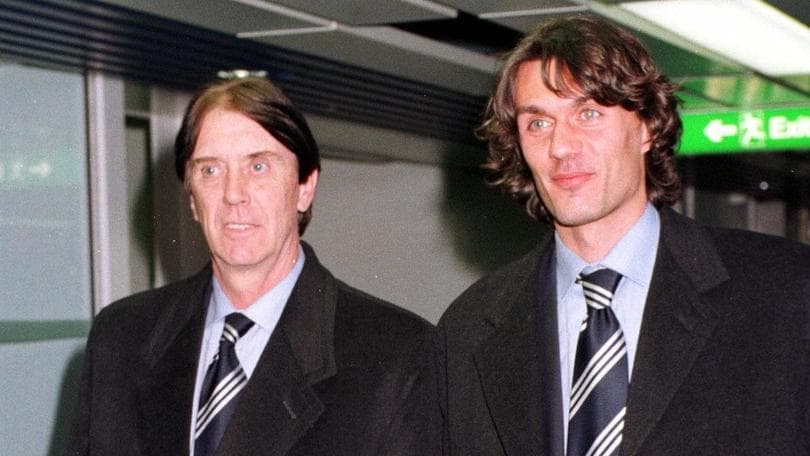 Here we are in front of two great Italian defenders, Cesare, and Paolo Maldini. They are some of the most important and recognized players in Italian football. Cesare was a great defender. He had impressive physical attributes, an excellent technique, passing range and was the best organizer for his teammates. During his career, Cesare won 4 Serie A titles and one European Cup. He also won individual honors like being named to the 1962 FIFA World Cup All-Star team and the World Soccer World IX in 1963.
If Cesare played well, the things his son did completely overshadowed him. Paolo Maldini is arguably the best defender in football history. No arguing that he's one of the best players overall in the history of the sport. He had a 24-year career with AC Milan, where he led the Rossoneri to big everything they could. Throughout his career, he went to win 26 trophies. That included five Champions Leagues, seven Serie A titles, one Coppa Italia, five Supercoppa Italiana titles among others.
SEE ALSO: