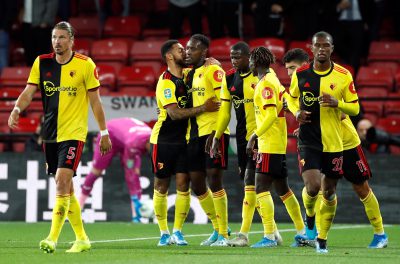 Watford FC Players Salaries 2023 (Weekly Wages)
Watford FC Players Salaries 2023? Salaries of players of Watford FC? Which Watford FC players are the highest paid? Have you ever thought of finding out the list of Watford FC players salaries? Well, if you have then worry not because we have prepared a list of the Watford FC Players Salaries 2023 (Weekly Wages) and the full details about Watford FC players contracts. Watch & Bet Football =>

About
Watford

Information 2023

Watford FC Football Club is a Premier League club based in London, the capital of England. They won promotion to the Premier League in 2015 and have spent 2 seasons in England's top division over the last couple of years. In 2021/22, they were relegated to Championship. They will continue the season with a new manager, Rob Edwards.  Here are the Watford FC Players Salaries Information 2022/23.

Watford FC Football Club's nicknames are The Hornets and that's because the club play in the colours of a Hornet, yellow and black. There used to be a hornet on the club badge but it was replaced by a hart, which is an old-fashioned word for 'stag', which is a male deer.

The traditional rivals of Watford FC are listed as Reading and Luton Town. Compared to their rivals, they are doing very well, as they are higher divisions than both of them. Now under highly-rated manager Roy Hodgson, the Hornets are looking to establish themselves in the Premier League following their promotion in 2015.

Watford's home ground is known as Vicarage Road. They have been playing at this stadium since 1922, so compared with some grounds it is quite old, although it has been redeveloped several times. There is a 23,700 seat capacity, which is relatively small for a Premier League side.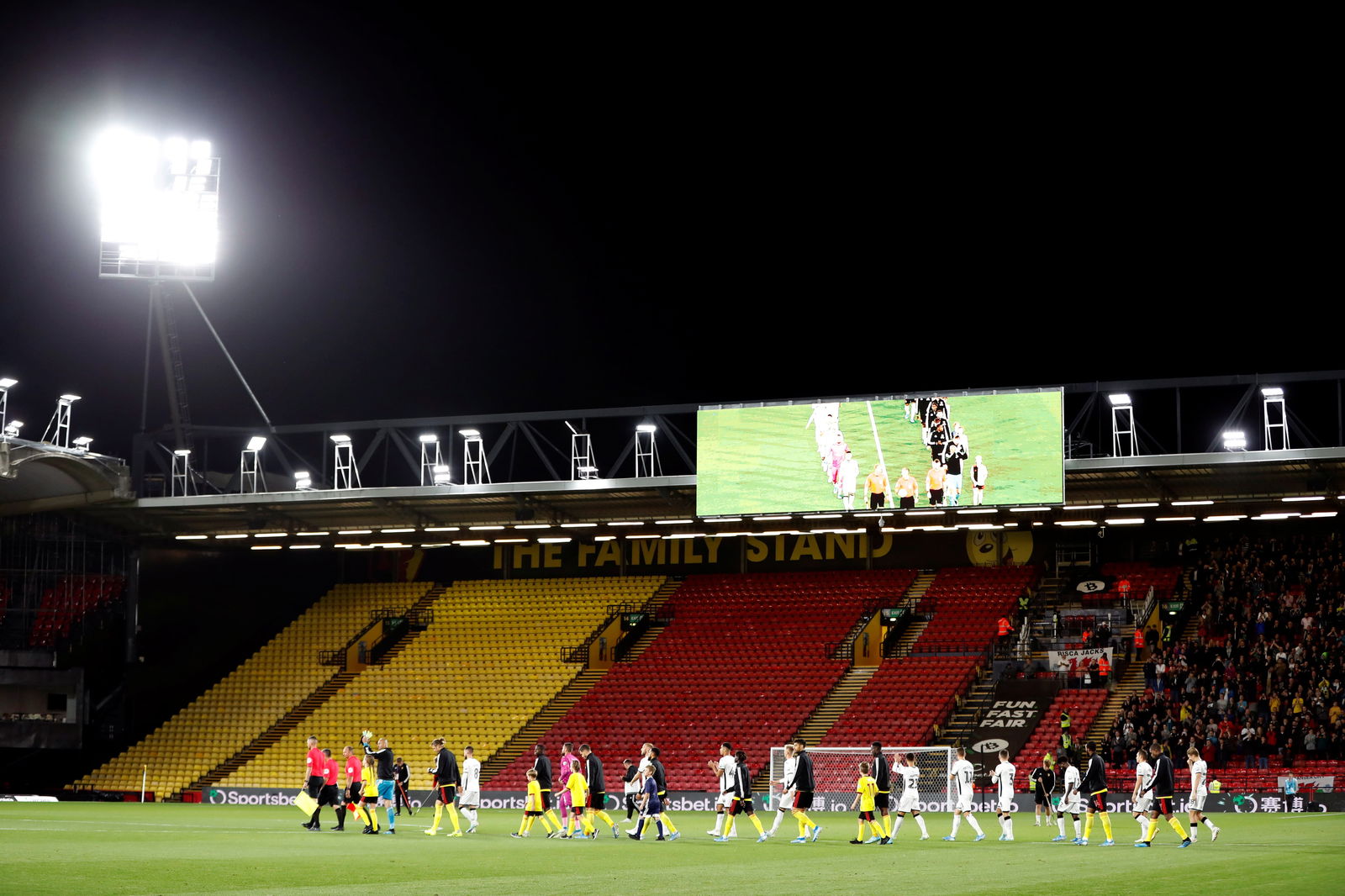 Watford FC Players Salaries 2023 (Weekly Wages)
Watford FC Summer Signings: Watford FC Players Salaries
Who did Watford sign in summer 2022? In summer 2022, Watford signed a total of 4 players. Some of them include Vakoun Issouf Bayo from RSC Charleroi for a sum of €5.80m and Ben Hamer from Swansea for a free transfer.
| Players | Age | Club | Transfer sum |
| --- | --- | --- | --- |
| Ismaël Koné | 20 | Montreal | €8.00m |
| Vakoun Issouf Bayo | 25 | RSC Charleroi | €5.80m |
| João Ferreira | 21 | Benfica B | €2.25m |
| Wesley Hoedt | 28 | RSC Anderlecht | €2.00m |
| Ryan Porteous | 23 | Hibernian FC | €510k |
| Ben Hamer | 34 | Swansea | free transfer |
| Rey Manaj | 25 | Barcelona | free transfer |
| Britt Assombalonga | 30 | Adana Demirspor | free transfer |
| Mario Gaspar | 31 | Villarreal | free transfer |

© Bildbyrån
Watford FC highest paid player 2023
Who is the highest paid Watford FC Player? Ismaïla Sarr, is the highest-paid Watford FC player. Watford FC have kept their wage payouts quite low, despite Ismaïla Sarr earning a huge £63,077 per week.
Things You Need To Know About Watford FC:
The current Watford FC team is the most expensive in their history.
Watford FC players salaries per week 2022 (full squad contracts)
Watford FC Players Salaries? Ismaïla Sarr salary per week? Tom Cleverley salary per week? Hassane Kamara salary per week? Here are the full salaries for Watford FC players:
As you can see, the wages are fairly average for a Premier League team with a couple of big earners. They will look to bring in better players next summer, perhaps on higher wages, if they can sustain their Premier League status for seasons to come. Watch & Bet Football =>
FAQs – frequently asked questions
Will Ismaïla Sarr Watford salary?
Ismaïla Sarr earns £63,077-per-week.
How much does Tom Cleverley get paid?
Cleverley earns £50,000-per-week.
What does Imran Louza earn?
Imran Louza earns £32,500-per-week.
How much does Keinan Davis earn?
Keinan Davis earns £45,000-per-week.
Other European Teams Salaries and Wage Bills and Lists
English teams:
La Liga teams:
Serie A teams:
Ligue 1 teams:
Bundesliga teams: