Liverpool's youth aren't that great and Manchester United are still boring
The FA Cup Third Round. There is nothing else like it in world football.
Yes the big boys entered the FA Cup this weekend and with a brief break from league football, it gave others a chance to shine and it also took people's minds off their current league form.
But what were the main talking points from Third Round weekend.
Well here are SillySeason's Five Things Learnt from the FA Cup action.
5) The Magic Lives On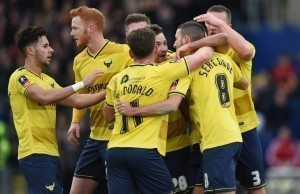 Oxford United stole the headlines over the weekend as the League Two side beat Premier League outfit Swansea City on Sunday.
Despite being third in League Two and on a good-run of form, Oxford of course went into the game as underdogs, but because of the magic of the FA Cup, they booked their place in the hat for Round Four and they did so in style.
3-2 they ended up winning and it was a brilliant spectacle with both teams playing some nice, attractive football throughout.
A big away trip to a Premier League giant will surely be on Oxford's radar for the next round.