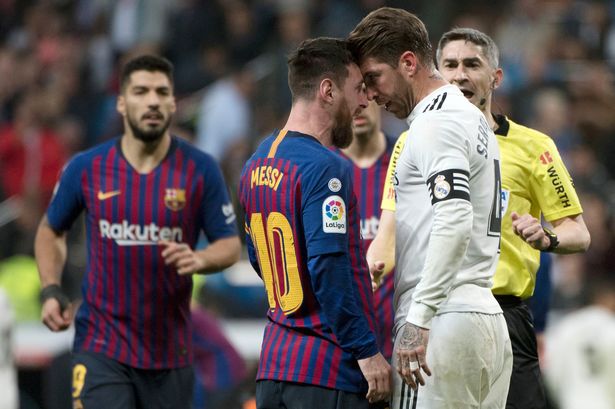 Worst El Clasico Fights
Worst El Clasico Fights? Arguably the greatest rivalry in world football, Barcelona vs. Real Madrid, is almost ready to write its next chapter. On 24 October, the two will meet at the Camp Nou in their first meeting of the 2020-21 season. Real Madrid will be without star Eden Hazard who is still in recovery.
But before the match begins, refresh yourself on the last final result of the grand El Clasico.
El Clasico 2020
The next El Clasico is on October 24, 2020 at 15:00 CET.
Last El Clasico match result
Date
Round
El Clasico
Final result
2 March 2020
26
Real Madrid
Barcelona
2–0 (0–0)
El Clasico match date and start time 2019/20
Here are the dates and starting time for the El Clasico matches in the Spanish La Liga and Spanish Supercopa.
Barcelona vs Real Madrid (October 24, 2020)
The first El Clasico of the season and and first La Liga El Clasico takes place on October 24 2020 at Camp Nou, Barcelona. The game will kickoff at around 15:00 local/14:00 UK time.
Real Madrid vs Barcelona (April 11 2021)
The second El Clasico of the season will be on April 11, 2021 at Santiago Bernabeu, Madrid.
Worst El Clasico Fights – Worst El Clasico Moments Ever
​This season's first installment of the El Clasico is just around the corner, with Barcelona hosting Real Madrid at Camp Nou on Wednesday evening. Here is a look back at some of the most fiery outbreaks between the two rivals over the years…
Xabi Alonso and Arbeloa slap Lionel Messi
Lionel Messi, who was in pursuit of the ball, was fouled by Alvaro Arbeloa and was later slapped on the face.
The incident has it's after effects once the game got over. Messi appeared agitated throughout the match, reportedly trading insults with Arbeloa, with both players covering their mouths to hide their words from the cameras. The Spanish newspaper Marca alleges that Messi also confronted Real assistant manager Aitor Karanka in the tunnel after the game, yelling: "What are you looking at? Shut up. You're just [Jose] Mourinho's puppet."