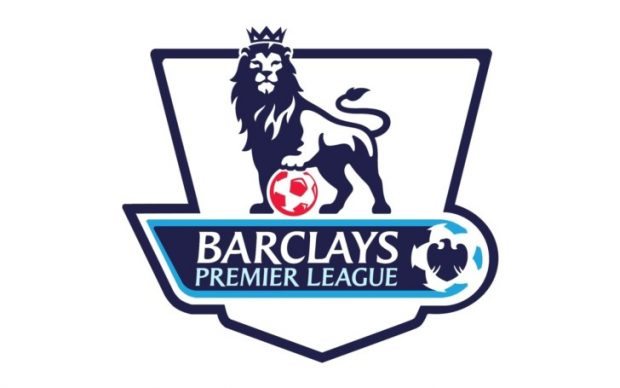 Premier League Wages 2018
Premier League Wages Per Team 2018? Highest Premier League Club's Wage Bills 2018? Which team in the Premier League has the biggest wage bill? Have you ever thought of finding out the wage bills of each Premier League team? Well, if you have then worry not because we have prepared a list of the Premier League by team 2018. It's a list with the Premier League club's Wage Bills 2018.
Chelsea Football club yearly wage bills has been surpassed by Manchester City and Manchester United. Man City is now the team with the biggest wage bill as of 2018.
Premier League payroll by team? Chelsea's current wage bill stands at £218 million. The bill increased by only £3 million compared to last season's wage bill. While ManUnited and Man City now have to maintain a higher wage bill of £221 million and £225 million respectively.
Premier League Club's Wage Bills 2018
The Premier League has been named as the Richest professional sports league in the world. English Premier League is beating both the Spanish Laliga and the German Bundesliga. It is also by far the most watched league in the world as it have top star players which make it even more marketable.
The Premier League signed a record breaking tv rights deal worth £5 billion, with the foreign tv rights the total might reach about £8 billion per year. This means each Premier League club which will participate in the 2016-17 season will get around £100 million each and up to £160 million for the Champions. Below is the list of all premier league club's wage bill.
Premier Leagues Highest Wage Bill 2016/17
Which team has the highest wage bill in the Premier League? Chelsea Football Club is the club with the highest wage bill in the Premier League. Chelsea's wage bill recorded a £3 million increase during the 2016-2017 season compared to the £216 million last season following the signing of a number of players and new offered contracts which saw them over-take rivals Manchester United and Manchester City.
The two Manchester clubs managed to increase their wage bills drastically this season. Manchester United increased their wage bill from £203 million last season to £221 million this season, while Manchester City increased theirs from £194 million to £225 million, this is impressive from the Cityzen's.
Premier League Payroll by team 2018 (Yearly Wage Bills)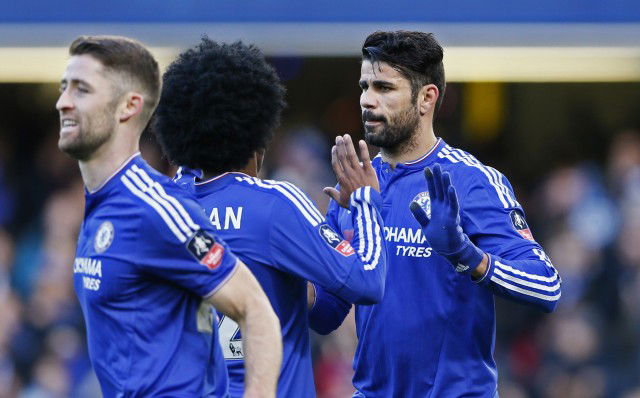 Premier League Wages by team?
Highest Premier League payroll by team? Man City, Man United and Chelsea are in top of  the list with highest payroll by team. Premier League Wages by team? Premier League Club's Wage Bills 2018? Here are the Premier League salaries list and the Premier League Wages per team 2018:
No
Premier League Wages by team 2018

Wage Bill
Wage Bill
Wage Bill
Wage Bill
Premier League Payroll by team 2018
2016-17
2015-16
2014-15
2013-14

1

Manchester United

£264m

£203m

£215.8m

£187m

2.

Chelsea

£256m

£215.6m

£192.7m

£190m

3

Manchester City

£244m

£193.8m

£205m

£216m

 

Arsenal

£234m

£192m

£180.4

£166.4 

 

Liverpool

£200m 

£152m 

£144m 

£140m 

 

Tottenham

£120m 

£110.5m

£100.4m

£112m

 

Everton

£106m

£74.7m 

£69.3m 

£66m 

 

West Ham United

£95m

£69.5m

£63.9m

£60m

 

Southampton

£92m

£59.5m

£55.2m

£47m

 

Stoke City

£92m 

£72.3m

£60.6m

£55m

 

Swansea City

£92m

£51m

£48.1m

£55m

 

Leicester City

£90m

£48.2m

£36.6m

 

West Brom

£84m

£68.5

£65.4m

£49m

 

Crystal Palace

£80m

£54.3m

£45.7m

 

 

Newcastle United

£47m 

£75.8m

£78.3m 

£68m 

 

Watford

£41m

£29m

 

 

 

Bournemouth

£34m

£25m

 

 

 

Burnley

£33m

 

 

 

 

Brighton and Hove Albion

£11m

 

 

 
Premier League salaries by team
All the above figures were taken from each end of the season 2013, 2014, 2015, 2016 and 2017 from sources like Premierleague.com and the Guardian which publishes the Premier League's financial details every year.
You can click on the teams name to get full their salaries details respectively right now we have covered salaries lists on Manchester United, Arsenal, Manchester City, Liverpool, Chelsea and Leicester City. Stick around more often and all teams will be updated.
Other European Teams Salaries and Wage Bills and Lists
La Liga teams:
Bundesliga teams:
Serie A teams:
Ligue 1 teams: