The highest-paid Formula One driver of 2023, Sebastian Vettel is one of the highest-paid sports stars in the world.

Top 10 Richest Formula 1 drivers ever
Who is the richest Formula 1 driver of all time? Here are the ten richest Formula One drivers of all time ranked in order of net worth.
10. Nico Rosberg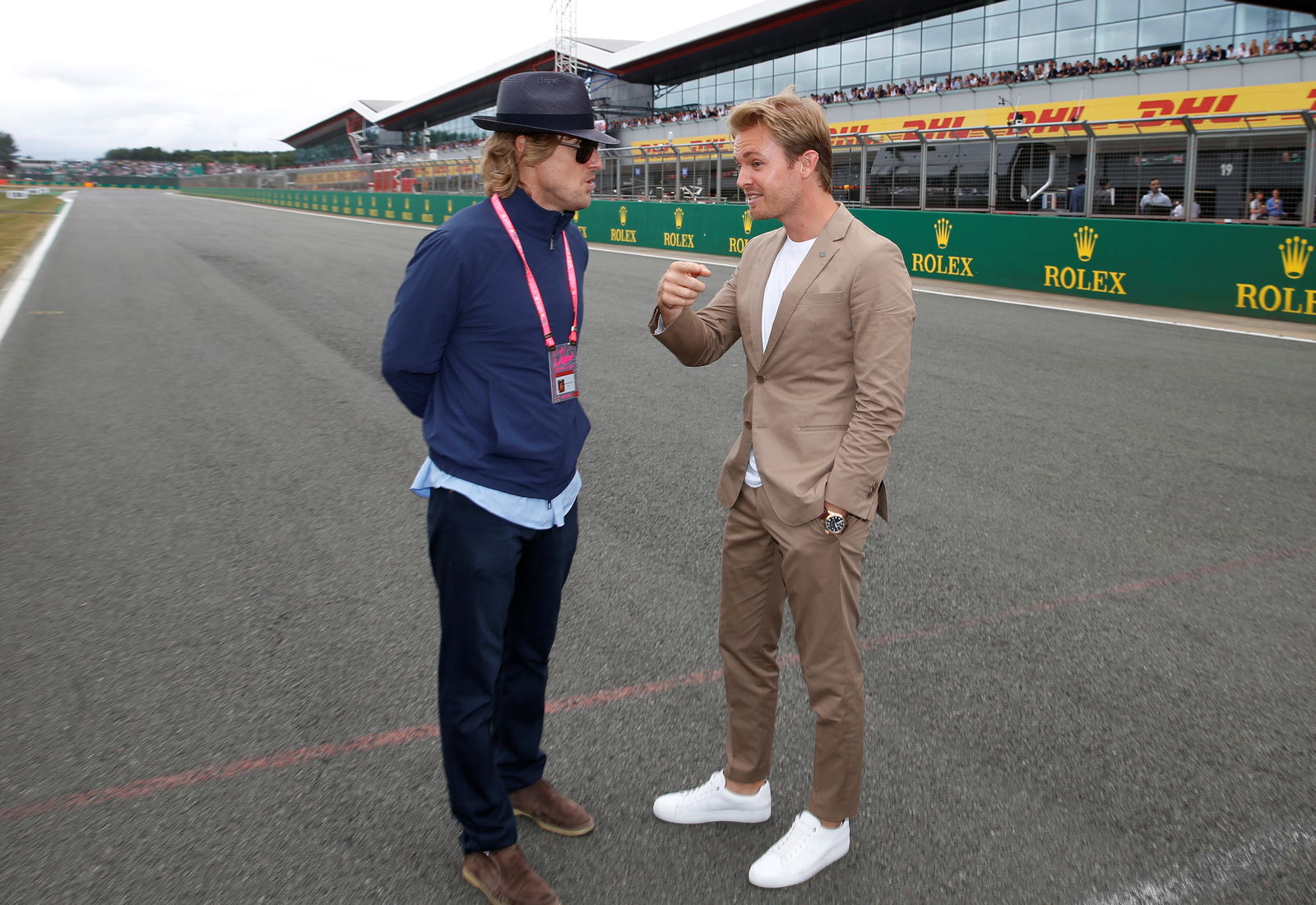 Net Worth: $30m
Status: Retired
Mercedes teammate of Lewis Hamilton, Rosberg retired just days after winning his first world championship. Unfortunately, he also comes in the last place on the top ten list of the richest-ever F1 drivers.
The German racer has a net worth of $30 million and also secured his place among the best drivers in the world.
9. Sebastian Vettel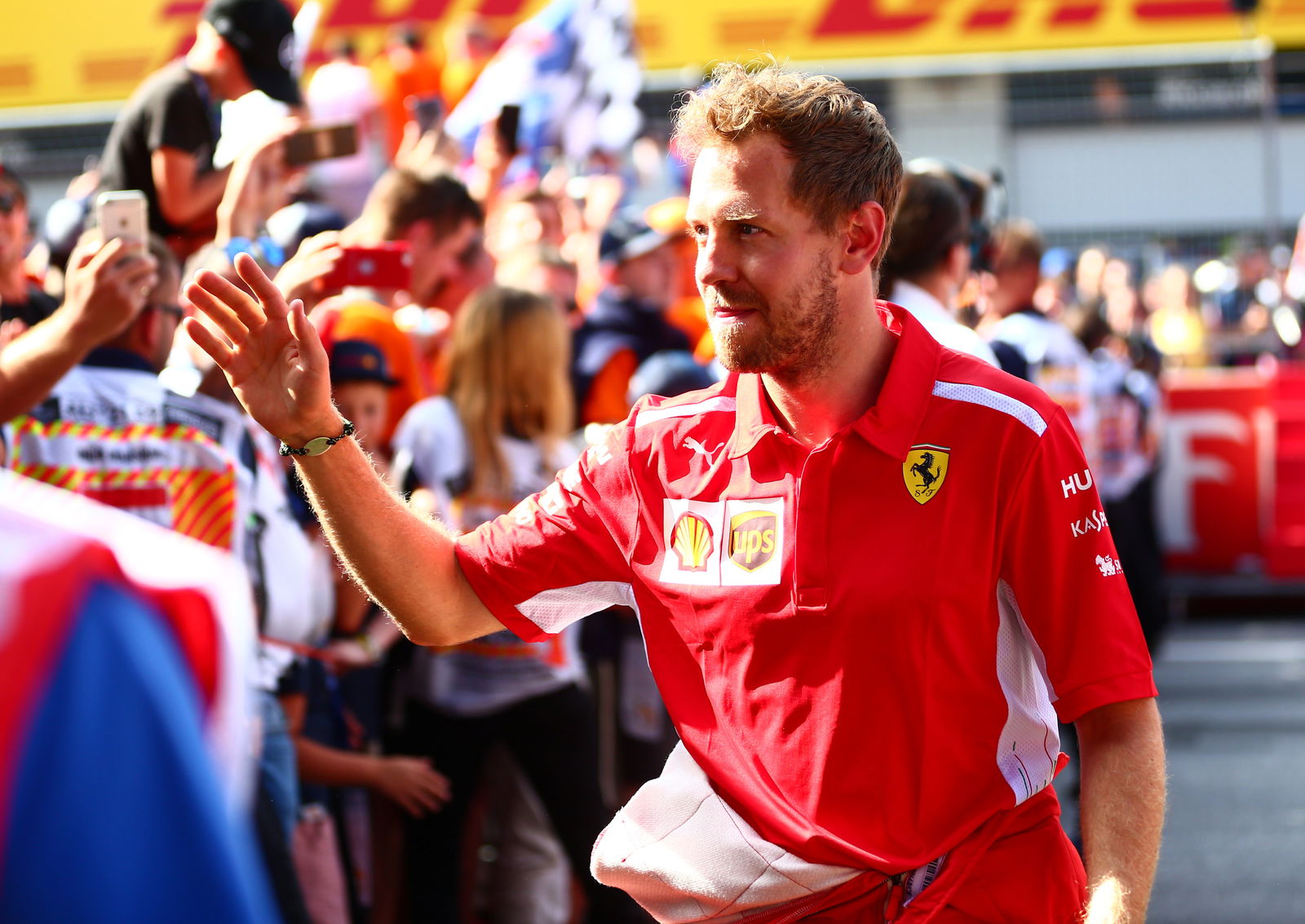 Net Worth: $45m
Status: Active
Although being the highest-paid F1 driver of 2023, Vettel is not the richest F1 driver.  The three-year contract worth $50 million a year is one of the highest salaries in world sport. But Vettel ranks only ninth on the list of history's wealthiest drivers.
8. David Coulthard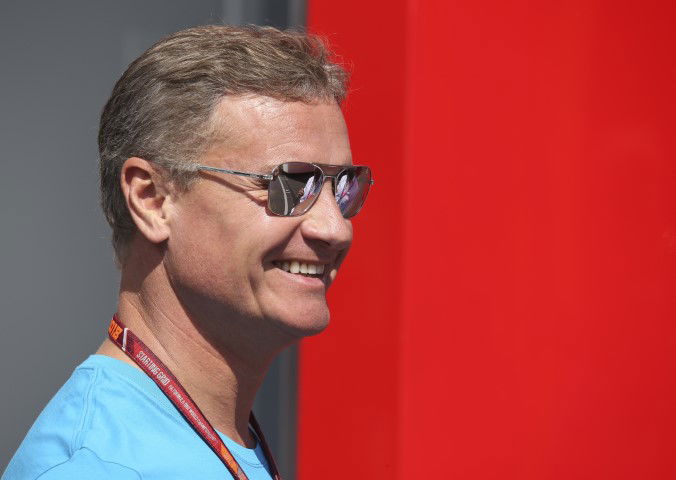 Net Worth: $70m
Status: Retired
Coulthard is one of the best British F1 drivers ever as he has won 13 Grand Prix titles. Scotsman David Coulthard's long career has enabled him to make a lot of money.
Coulthard is also part of BBC's F1 presenters' team since retiring from racing in 2009. He also owns properties and hotels in London, Switzerland, and Monaco.
7. Jenson Button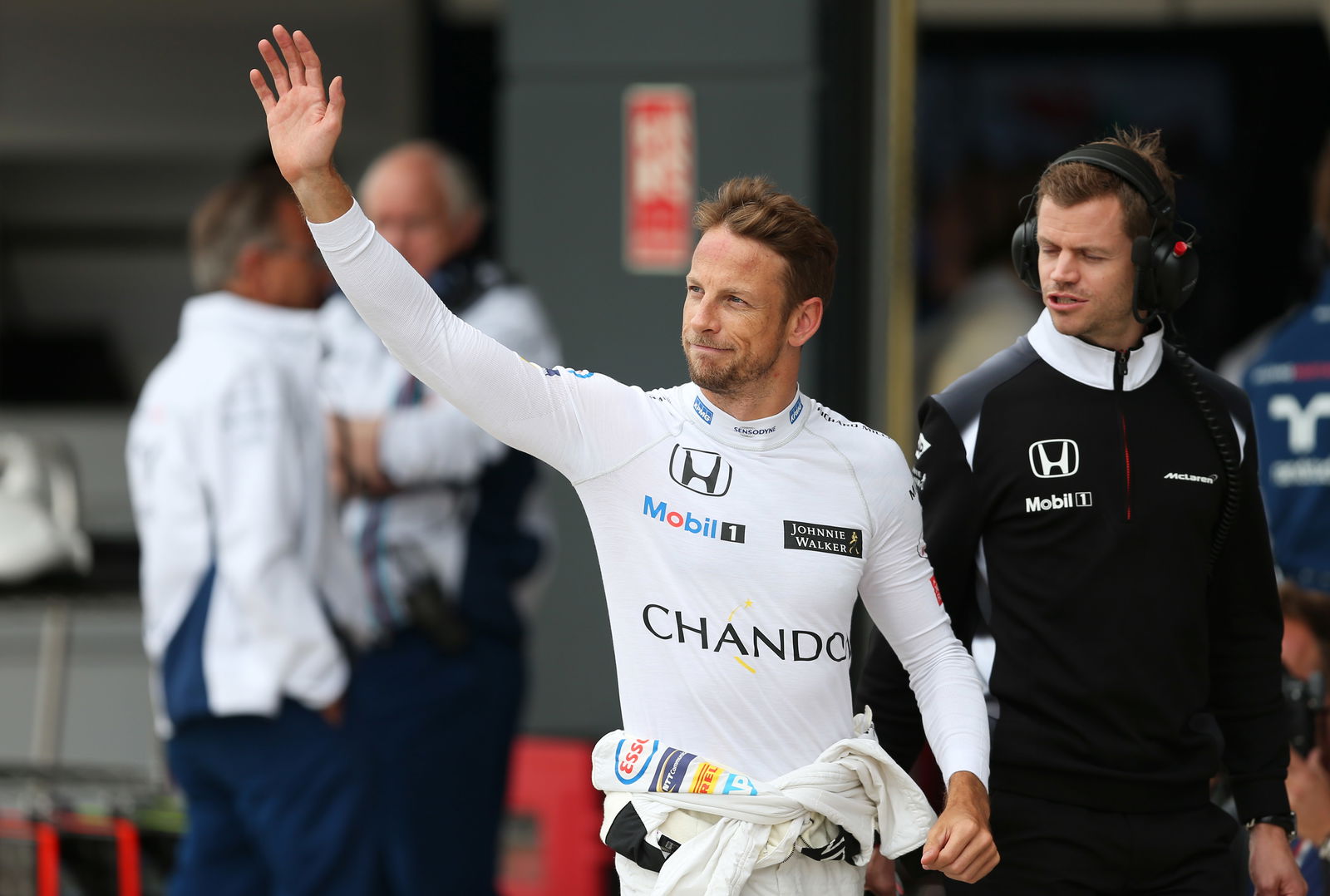 Net Worth: $105m
Status: Retired
Button won the 2009 World Drivers' Championship for Brawn GP. He's since retired but made a brief return for the 2017 Monaco GP.
Button has an estimated net worth of $105 million and he owns a 72-foot yacht moored in Monte Carlo.
6. Eddie Irvine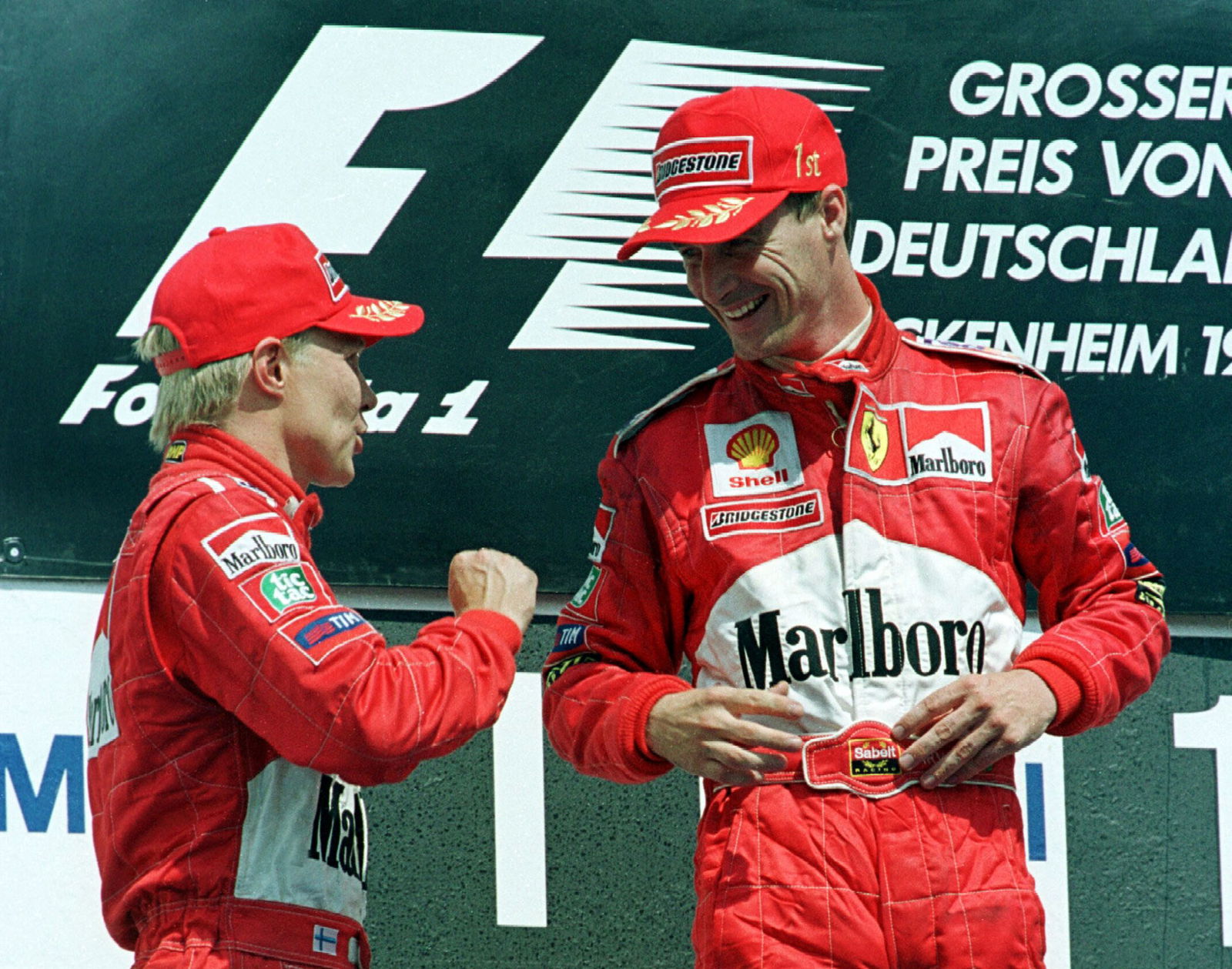 Net Worth: $180m
Status: Retired
Northern Irish racer Eddie Irvine had a ten-year spell in Formula One during the 1990s. He raced for Jordan, Ferrari and Jaguar.
After retiring, he became a property developer and investor. Beach houses in Florida, a luxury complex in the Caribbean, and an $18m superyacht are among his most prized possessions.
5. Alain Prost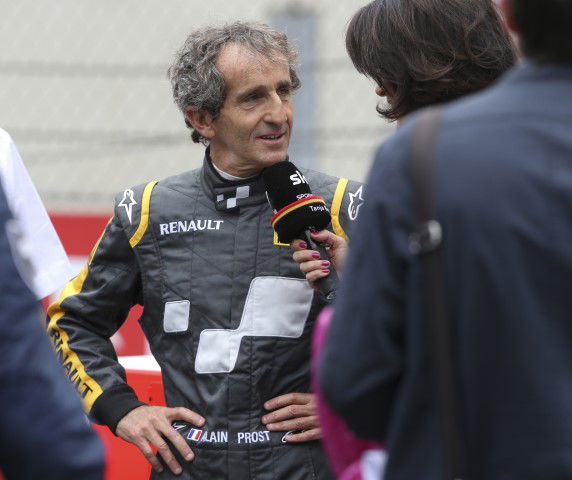 Net Worth: $185m
Status: Retired
Four-time Formula One Drivers' Champion, Alain Prost is one of the best racing drivers ever. The Frenchman is considered as a legend in the sport.
The 51-year-old is one of the richest Formula One drivers ever with an estimated net worth of $185 million. This is due to some good stock investments, property holdings, and endorsement deals.
4. Kimi Raikkonen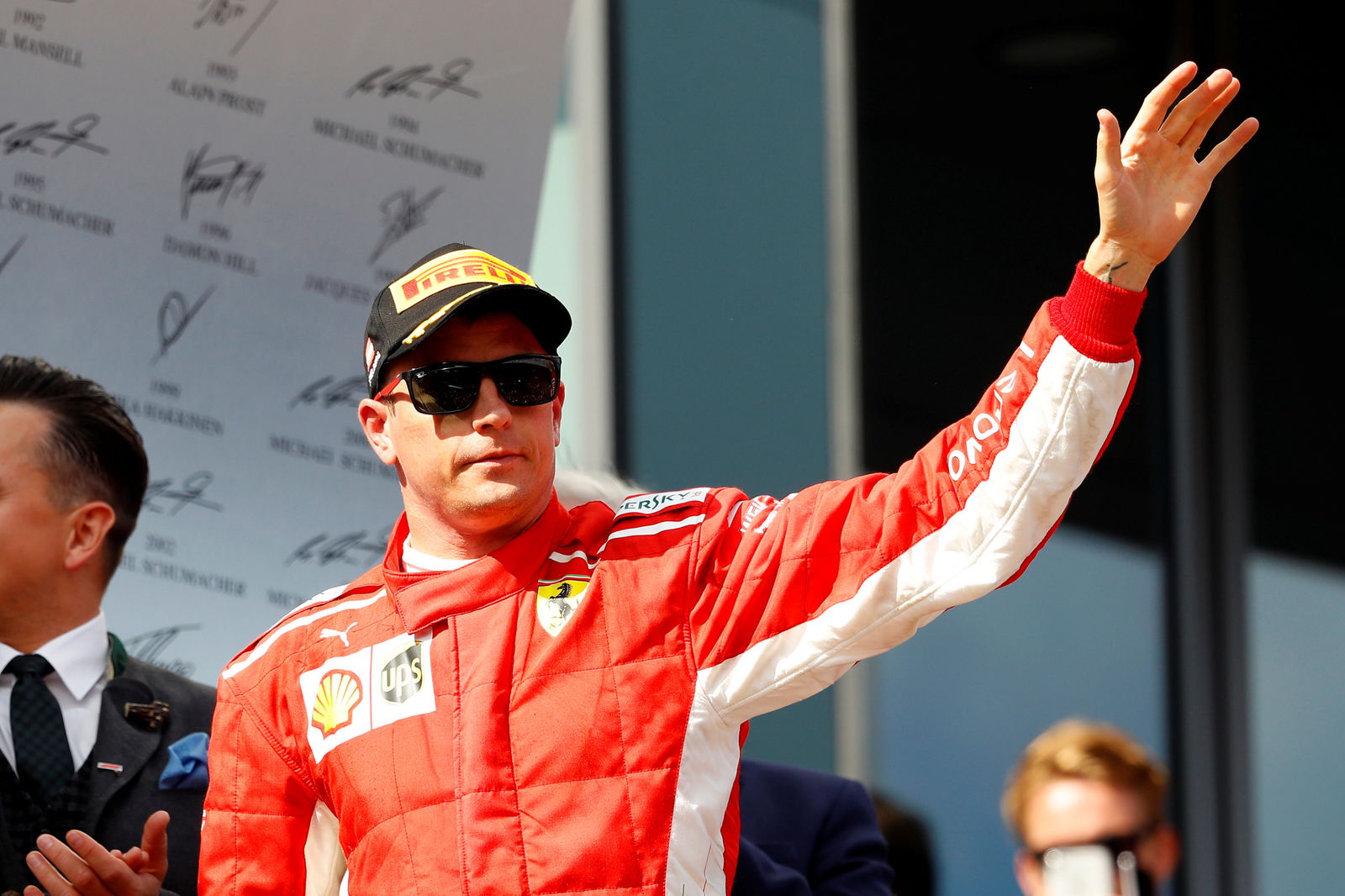 Net Worth: $200m
Status: Active
Kimi Raikkonen began racing in 2001 and he quickly found success. He was a tough competitor for Alonso and Schumacher.
Nicknamed the Iceman, The Finnish driver with Ferrari was named the second-highest-paid athlete in the world in 2009.
3. Fernando Alonso

Net worth: $220m
Status: Active
Alonso began go-kart racing at the age of just three-years-old. He was born to race it seems. Fernando Alonso became famous in the 2000s after becoming the youngest F1 champion ever.
Alonso has an estimated net worth of $220 million. He is the 24th highest-paid athlete in the world in salary.
2. Lewis Hamilton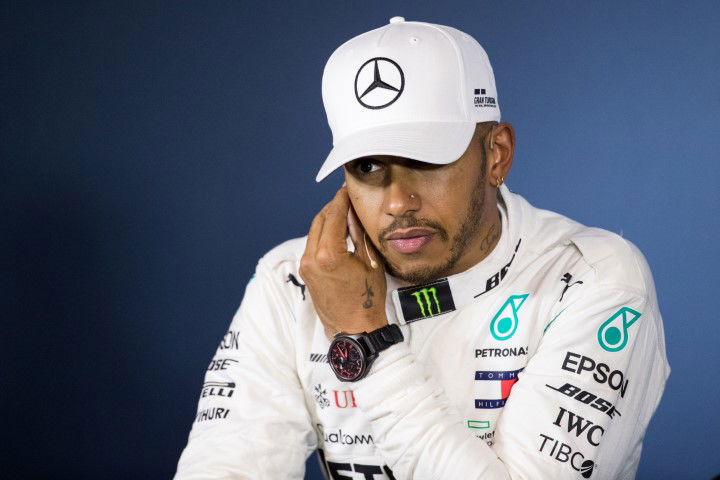 Net Worth: $280m
Status: Active
Mercedes driver Lewis Hamilton is Britain's richest young sportsman. Hamilton is also one of the best, if not the best, F1 driver in the world right now.
Hamilton has an estimated net worth of $280 million. That is quite astounding for a sportsman.  The young Englishman also has endorsement deals with L'Oreal, Monster Energy, Reebok, and Santander.
1. Michael Schumacher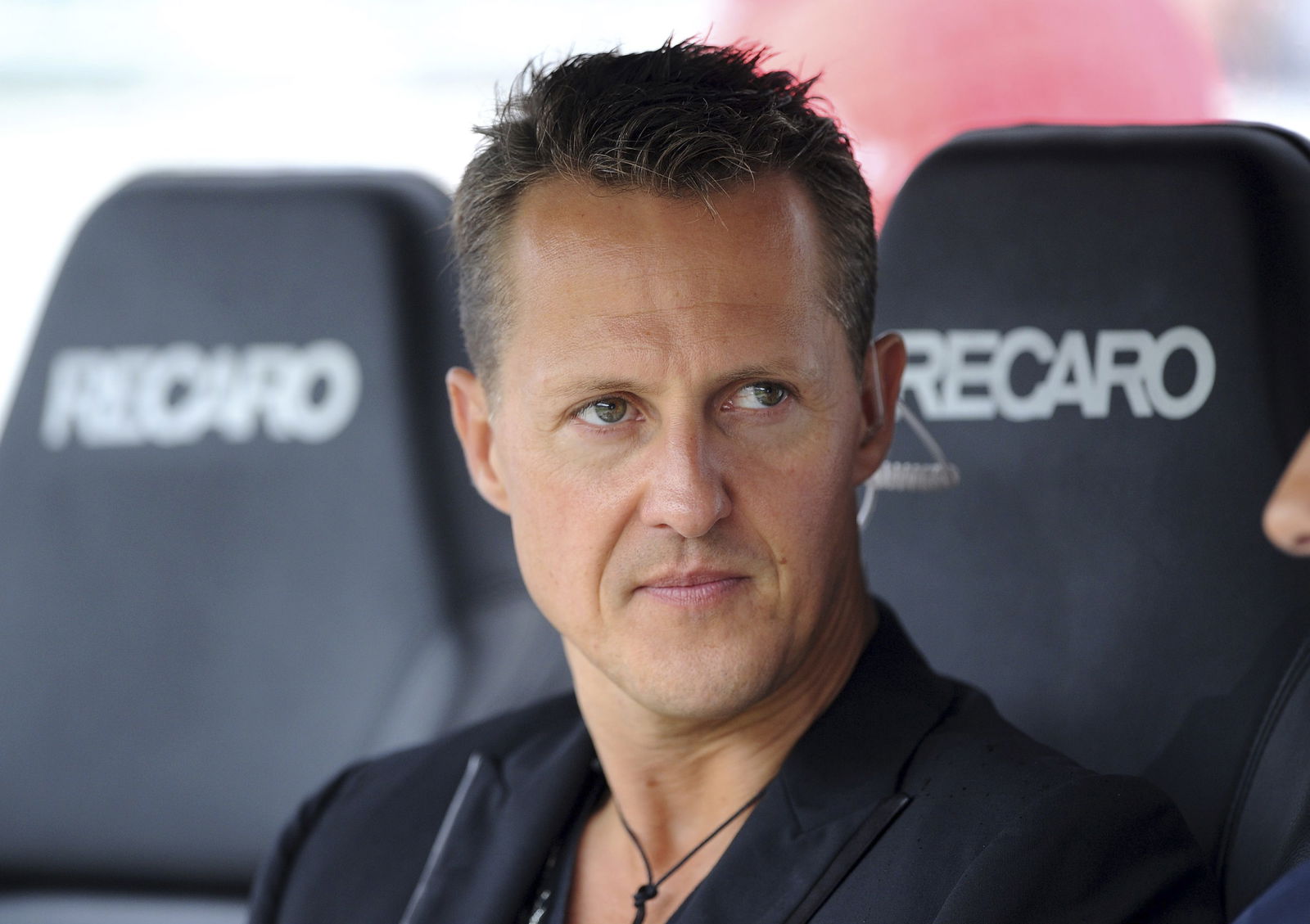 Net Worth: $780m
Status: Retired
Michael Schumacher is the most famous and greatest F1 driver ever. The Ferrari driver is synonymous with Motorsport and most people, even if they don't follow the sport, have heard of him. He is the Ronaldo/ Messi of motor racing.
Schumacher was the second highest-earning sports star in the world a while ago. Euro business magazine also named him as the world's first billionaire athlete in 2005.
The German driver holds the records for the most career wins, the most wins in a season, the most career pole positions, and the most consecutive world championships, among other records.
He owns luxury mansions on the shore of Lake Geneva, a personal island in 'The World' off the coast of the United Arab Emirates and a private jet and a $2.1 million custom Ferrari FXX.
However, sadly, In 2013, he suffered a horrendous head injury in a skiing accident and has still not recovered from. He has to be looked after 24/7 in his home in Geneva.

Formula 1 Calendar 2023
Formula 1 Calendar is spread across the season and throughout the year! Here is the calendar!
| | | | |
| --- | --- | --- | --- |
| 1 | Formula 1 Rolex Grosser Preis von Osterreich | The Red Bull Ring, Austria | July 3-5 |
| 2 | Formula 1 Pirelli Grosser Preis der Steiermark | The Red Bull Ring, Austria | July 10-12 |
| 3 | Formula 1 Aramco Magyar Nagydij | The Hungaroring, Hungary | July 17-19 |
| 4 | Formula 1 Pirelli British Grand Prix | Silverstone, UK | July 31 – August 2 |
| 5 | Emirates Formula 1 70th Anniversary Grand Prix | Silverstone, UK | August 7-9 |
| 6 | Formula 1 Aramco Gran Premio de Espana | Circuit de Barcelona-Catalunya, Spain | August 14-16 |
| 7 | Formula 1 Rolex Belgian Grand Prix | Spa-Francorchamps, Belgium | August 28-30 |
| 8 | Formula 1 Gran Premio Heineken d'Italia | Monza, Italy | September 4-6 |
See also…