We look into clubs with the most success in their history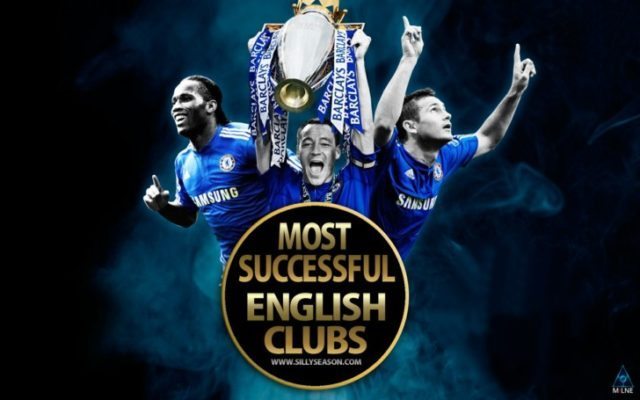 With the Premier League and the Football League set to start in two weeks time, SillySeason are going to take a step back into the history vault and see who are the most successful clubs in English history.
Some are obvious, some you'd be surprised with, but these clubs can definitely say they have some kind of history, even if it is recent or even if it is ages ago.
We will be taking into considering all kinds of trophy wins, whether it be a league title or a League Cup, they all count and go towards that illustrious honours list.
So no more introduction, it's time to look into the list of top-10 most successful English football clubs.
Starting with number-10…..
10. Nottingham Forest
Did you expect this?
Nottingham Forest are actually the tenth most successful club in English football because of their history back in the 70s.
Forest, who are now in the Championship, England's second tier, won nearly all you could win during the 70s and 80s and most of it was down to Brian Clough.
He helped guide the club to numerous trophies and honours during his time there and sadly for Forest, they haven't seen glory days like it since.
In fact, their last piece of major silverware came in 1992 when they won something known as the Full Members Cup.
However, during the 70s, they won the First Division title, which is now known as the Premier League, they won the League Cup twice, the Charity Shield once, the Champions League twice and the European Super Cup.
Numerous trophies were won prior and after the 70s, but it was that era that was deemed most successful for Nottingham Forest.