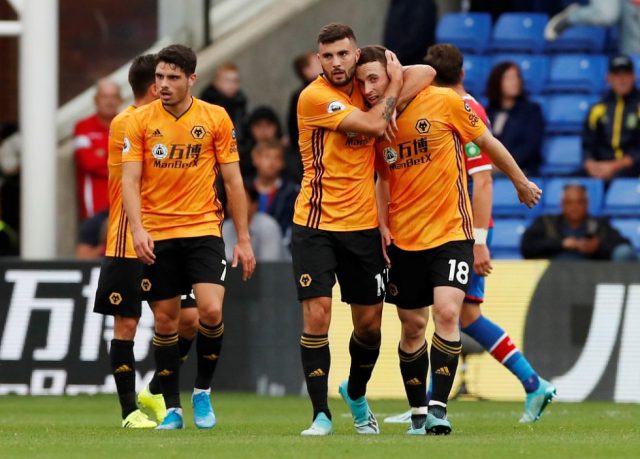 Wolverhampton Players Salaries 2022 (Weekly Wages)
Wolverhampton Players Salaries 2022? Salaries of players of Wolves? Which Wolves players are the highest paid? Have you ever thought of finding out the list of Wolves Players Salaries? Well, if you have then worry not because we have prepared a list of the Wolverhampton Wanderers Players Salaries 2022. Watch & Bet Here =>

Wolverhampton Wanderers is a Premier League club based in Wolverhampton in the West Midlands. Wolves have made quite a dent in the Premier League and finished at a decent 13th position in the 2020-21 campaign. So here we look at the Wolverhampton Players Salaries 2022.
Wolves Information 2022
Wolverhampton's nickname is the Wolves.
The rivals of Wolves are other local midlands sides such as Birmingham City, Aston Villa, and West Brom. Their longest-standing rivalry is with West Brom as they contest the Black Country derby.
Wolves' home ground is at Molineux stadium in Wolverhampton. It can host up to 31,700 fans so it is neither the biggest stadium or the smallest stadium in the Premier League.
The name Molineux comes from the 18th-century landowner. He built a hotel which is now the City Archives building, and the whole area eventually came to be a big park called Molineux Grounds. Wolves started playing there in 1889.
Wolves are one of the oldest clubs around going all the way back to 1877. There were one of 12 founder members of the Football League in 1888, and they played in the first-ever Football League game against Aston Villa. Wolves won the FA Cup in 1893, but they soon faded from prominence until after World War II.
It was in the 1950s that they hit their peak glory days. With Billy Wright as the captain and Stan Cullis as the manager, they won the league in 1954, 1958 and 1959.
Wolverhampton Players Salaries 2022 (Weekly Wages)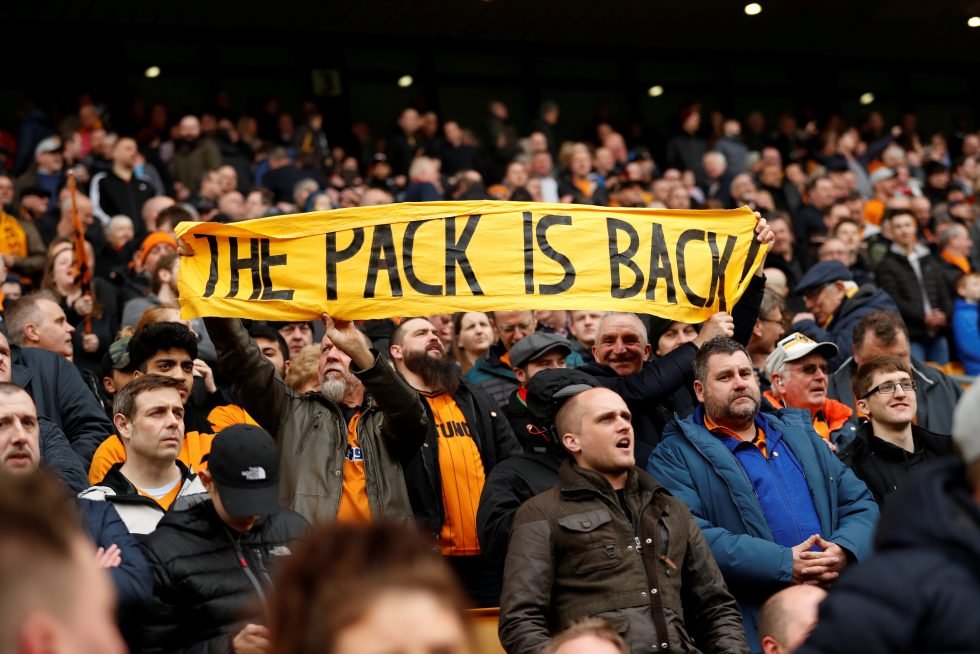 The manager of Wolves is Portuguese Bruno Lage who replaced Nuno Espirito Santo. He has been in charge since 2021 and replaced the current Tottenham manager who was in charge from 2017. Santo had done extremely well by bringing them back to the Premier League whilst blowing out the Championship easily. Bruno Lage has a big responsibility to replicate it in Premier League.
In summer 2021, Wolves have carried out some notable signings, preparing them to fight back better in this 2021-22 campaign. Watch & Bet Here =>
Wolverhampton Wanderers Signings- Summer 2022:
Wolves Incoming Transfers- 2021/22
Wolverhampton Wanderers signed left-back Rayan Aït-Nouri from SCO Angers – who had been on the radar of a lot of clubs, but Wolves managed to snag him for €11.10m.
Another notable signing in the summer 2021 transfer window has been former Olympiacos goalkeeper José Sá. Wolves might just cause quite an upset in the Premier League this season and this campaign is definitely going to be an exciting one for them, thanks to their new power signings.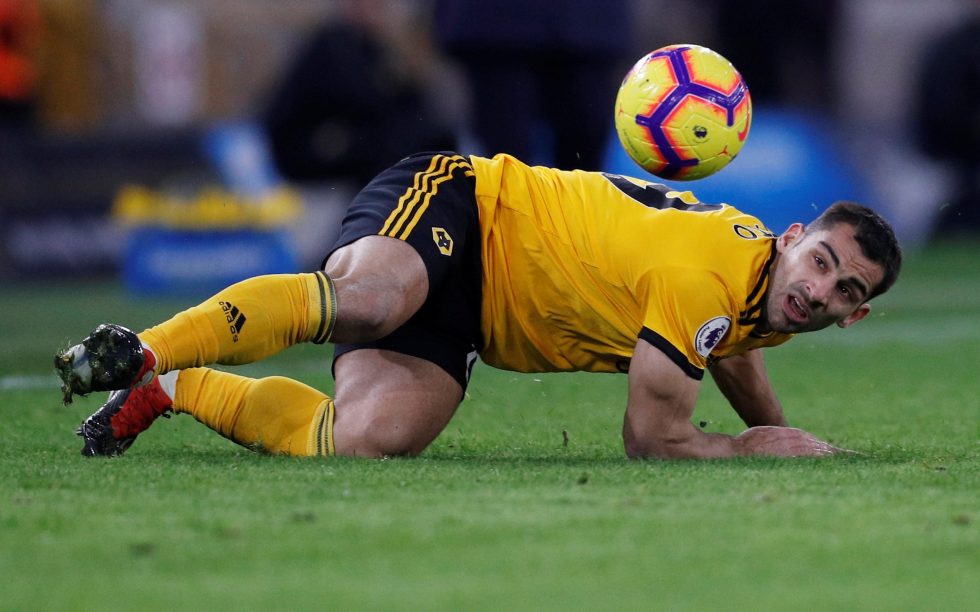 Here is the list of players who came into the side in the Summer 2022 transfer window.
Players
Age
Club
Fee
Rayan Aït-Nouri
20
SCO Angers
€11.10m
Left-Back
 Ligue 1
José Sá
28
Olympiacos
€8.00m
Goalkeeper
 Super League 1
Francisco Trincão
21
Loan fee:
Right Winger
 LaLiga
€6.00m
Yerson Mosquera
20
€5.20m
Centre-Back
 Liga DIMAYOR II
Bendegúz Bolla
21
€2.00m
Right-Back
 NB I.
Louie Moulden
19
free transfer
Goalkeeper
 Premier League 2
Hee-chan Hwang
25
loan transfer
Centre-Forward
 Bundesliga
Rúben Vinagre
23
loan transfer
Left-Back
 Liga Portugal
Although some good players came in this year, some good players also left the club.
Wolves Outgoing Transfers- Summer 2021
Players
Age
To Club
Fee
Rafa Mir
24
Sevilla FC
€16.00m
Centre-Forward
 LaLiga
Rui Patrício
33
AS Roma
Goalkeeper
Owen Otasowie
20
Club Brugge
Defensive Midfield
Patrick Cutrone
23
FC Empoli
Centre-Forward
Morgan Gibbs-White
21
Central Midfield
Leonardo Campana
20
Grasshoppers
Centre-Forward
Bendegúz Bolla
21
Grasshoppers
Right-Back
Connor Ronan
23
Central Midfield
Renat Dadashov
22
Tondela
Centre-Forward
Matija Sarkic
24
Goalkeeper
Wolves highest paid player 2022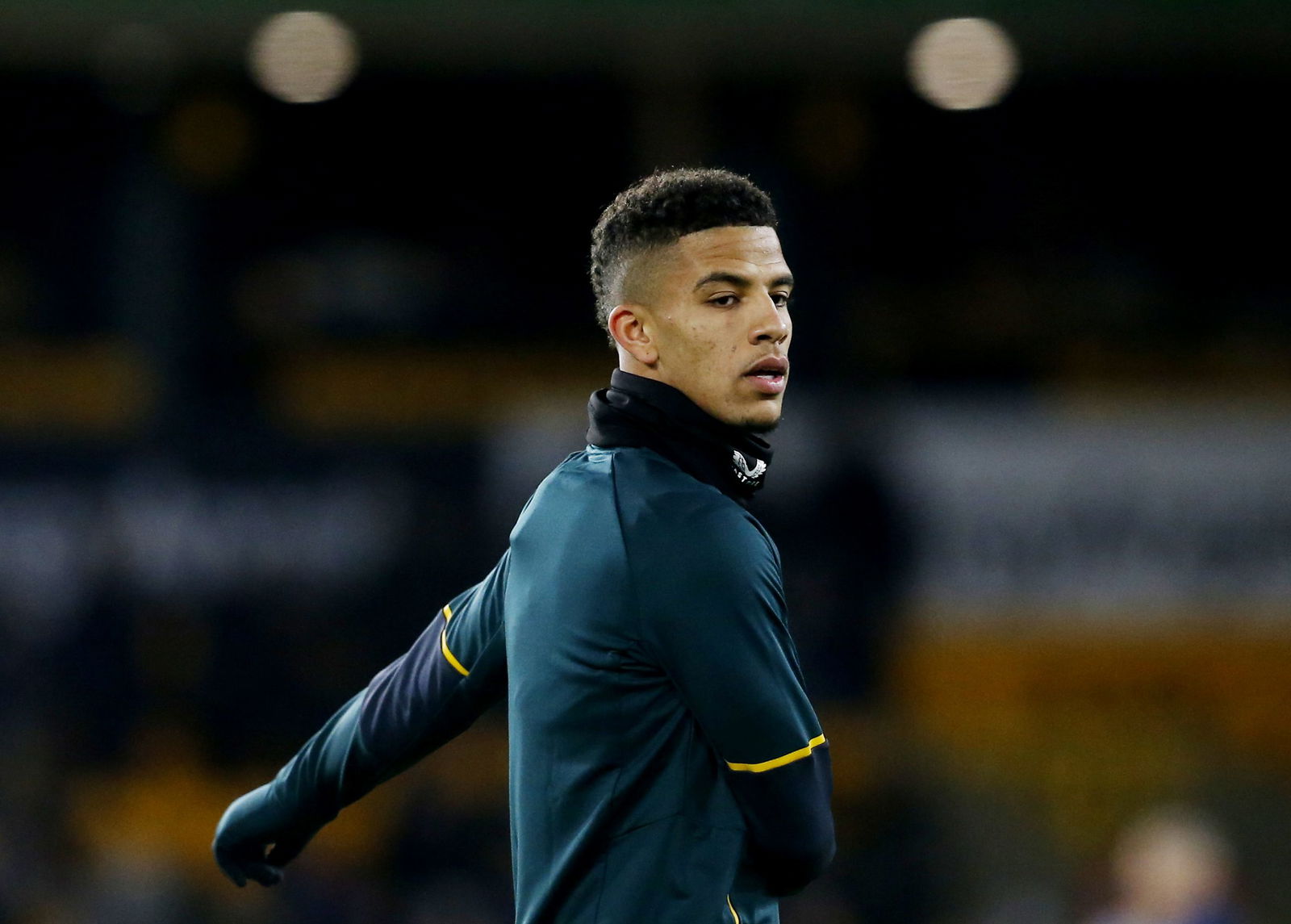 Who is the highest paid Wolves player? Chem Campbell, along with compatriot Luke Cundle, are believed to be earning the most at Wolves. Both the players reportedly earn £14,00 and £10,00 per week respectively.
Wolverhampton Players Salaries per week 2022 (full squad contracts)
Wolverhampton Players Salaries? Chem Campbell salary per week? Luke Cundle salary per week? Here are the full salaries for Wolves players:
The average wage of Wolves players two seasons back was around £15,000-£20,000 per-week. Now that Wolves are in the Premier League, that will mean most of these players will earn at least £30,000 per-week but some will earn even more.
Here are revealed and confirmed salaries of the Wolves squad! (via SportRac). Watch & Bet Here =>
Wolverhampton Players Salaries 2022
| | | | |
| --- | --- | --- | --- |
| Player Name | Weekly Wage | Yearly Salary | Age |
| Chem Campbell | £1,400 | £72,800 | 18 |
| Luke Cundle | £1,000 | £52,000 | 19 |
| Conor Carty | £830 | £43,160 | 19 |
| Jack Scott | £760 | £39,520 | 18 |
| Owen Hesketh | £710 | £36,920 | 18 |
| Pascal Juan Estrada | £700 | £36,400 | 19 |
| Joseph Joseph | £660 | £34,320 | 19 |
| Jamie Pardington | £510 | £26,520 | 20 |
| Justin Hubner | £510 | £26,520 | 17 |
| Jack Hodnett | £510 | £26,520 | 18 |
| Lee Harkin | £490 | £25,480 | 18 |
| Michael Agboola | £480 | £24,960 | 19 |
| Oliver Tipton | £460 | £23,920 | 17 |
| Pálmi Rafn Arinbjörnsson | £450 | £23,400 | 17 |
| Erik Bugarin | £410 | £21,320 | 18 |
| Faisu Sangaré | £400 | £20,800 | 18 |
| Joe O'Shaughnessy | £360 | £18,720 | 18 |
Wolverhampton news and latest news about Wolverhampton Wanderers!
Wolverhampton Wanderers Football Club commonly referred to as The Wanderers or simply Wolves is an English football club.
Founded in 1877 as St. Luke's FC. Wolves are currently competing in the Premier League, the top tier of English football.
And the team has been playing its home matches at the Molineux Stadium since 1889, having previously played at John Harper's Field since the club was founded in 1877.
The club's traditional colours of gold and black allude to the motto "out of darkness cometh light" with the two colours representing light and darkness respectively.
Although the team's original colours upon formation were red and white, adopted from the school colours of St Lukes, for much of their history their home colours have been their distinctive old gold shirts with black shorts.
Wolverhampton titles
Wolves has been highly influential, most notably as one of the founder members of the Football League in 1888, and for playing an instrumental role in the establishment of the European Cup. Watch & Bet Here =>
Domestically, Wolverhampton Wanderers has won:
3 First Division titles
3 Championship/Second Division title
1 Second Division Play-offs
3 Third Division Play-offs
1 Fourth Division title
4 FA Cup
4 FA Community Shield
2 League Cups
In international club football, Wolverhampton Wanderers was:
UEFA Cup Runners-up in 1972.
Wolverhampton transfer rumours
There is always some news and rumours when it comes to Wanderers these days.
And they have many talented young players in the club and play very intensive style of football.
There are various English sites and newspapers with the Wanderers transfer rumours.
Wolverhampton fixtures
Fixtures Wanderers? The Premier League is determined after the end of 38 game weeks.
Hence this means that the club plays 38 matches per season in the Premier League.
Then, they also play in the various domestic cups.
Thus Wanderers's schedule might sound hectic. Sometimes the club plays two matches in a week.
When it comes to Wanderers fixtures and Wanderers schedule, it's possible to see when the team is playing their next match in Championship's game schedule.
Wolverhampton Wanderers latest news
Wanderers news is often about the attacking game with strong team work but there are other interesting things to look at.
Like, Wanderers's tickets, shirts and match kits. There are many who are looking for a logo or wallpaper to have on their mobile or desktop.
Check out the twitter and official website to find out more about the club.

FAQs – frequently asked questions
How much does Conor Coady earn?
Coady earns £55,000-per-week.
How much are Wolves worth?
Wolves are worth $9.14B.
Other European Teams Salaries and Wage Bills and Lists
English teams:
La Liga teams:
Serie A teams:
Ligue 1 teams:
Bundesliga teams: