Predicted Premier League Table & Possible Earnings 2017/18
Predicted Premier League Table & Possible Earnings? Have you ever tried guessing on which team will win the Premier League and what teams will be relegated from the Premier League ? or which teams will finish in the top four and qualify for the Champions League and what teams will qualify for the Europa Champions League? Well, if you have then try to compare your prediction to our prediction come the end of the season. In this list we have also predicted the estimated earnings for each Premier League team even those teams which have been sloppy already in the new seasons.
Everyone thought current champions would get better in the new season but that has not beeen the case as they have been far from the best. It almost seems like we are seeing a different Leicester we saw play last season.
Have a look at:
Look out for the predicted Premier League top scorers List!
Pep Guardiola show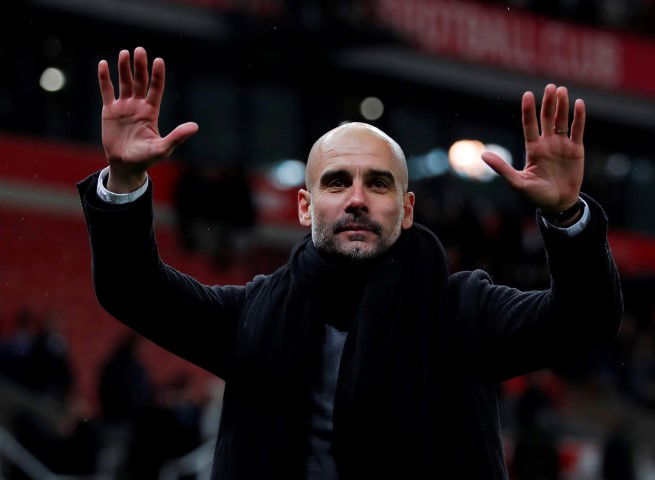 Pep Guardiola has rejuvenated Manchester City after a lacklustre season last season in 2016/17. City are flying at the top of the table and are beating everyone in their wake. Players ike Leroy Sane, Raheem Sterling and Sergio Aguero are tearing teams apart while Kevin de Bruyne is a candidate for PFA Player of the Year.
City are well on their way to claiming top spot, although I doubt they'll need the money…
Jurgen Klopp Difference!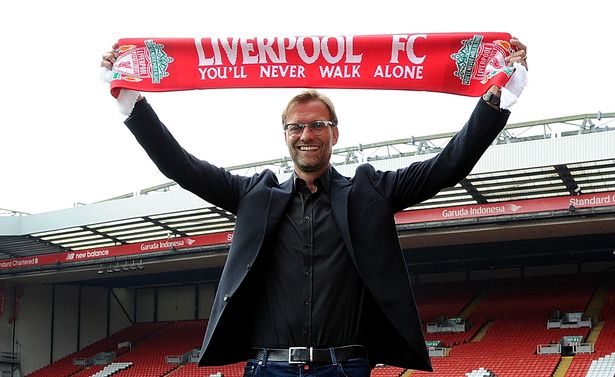 Jurgen Klopp has come into the Liverpool team and has changed a couple of things around Liverpool are now looking like a title winning side despite being sloppy in defence. Liverpool currently sit third on the Premier League table two points behind Manchester United.
Despite sitting third we strongly think Liverpool will go on and claiming a top four position.
Here we look at Predicted Premier League Table & Possible Earnings 2017/18.
Earnings: Prize Money & TV Money
Domestic TV money and oversees money all adds up to £8 billion which is divided into three parts for each season under the current deal. So the premier league prize money pool for 2017-18 will be setup with two portions of money.
A)  Domestic TV Money (£1.8 billion)
The domestic portion of the money will be divided among 20 clubs according to following model.
50% divided equally (Which is around £38 million each for all 20 clubs)
25% Merit based: divided according to final league position at the end of 2017-18 season (That's around £2 million for 20th place team rising higher by £2 million for every position all the way to £24 million for the champions)
25% is divided as facility fee: to all clubs depending on how many times teams match was shown live. (Which is around £1 million for every live game or guaranteed £10m if a team only had 10 or less live matches)
2) Oversees TV Money (around £1 billion)
Oversees tv money is divided equally between all 20 clubs and for 2017-18 season all premier league clubs will get around £47 million each from this portion.
Full Predicted Premier League Table & Possible Earnings
Here is the full predicted table and possible earnings! Enjoy! Predicted Premier League Table & Possible Earnings 2017/18
Predicted Premier League Table & Possible Earnings 2017/18
| | | | | | |
| --- | --- | --- | --- | --- | --- |
| NO# | CLUB | EQUAL SHARE | MERIT BASED | FACILITY FEE | TOTAL |
| 1 | Manchester City | £84.4m | £38.4m | £33.2m (27 matches) | £156m |
| 2 | Manchester United | £84.4m | £36.5m | £38.1m (31 matches) | £159m |
| 3 | Liverpool | £84.4m | £34.6m | £30.7m (25 matches) | £149.7m |
| 4 | Tottenham | £84.4m | £32.6m | £30.7m (25 matches) | £147.7m |
| 5 | Chelsea | £84.4m | £30.7m | £33.2m (27 matches) | £148.3m |
| 6 | Arsenal | £84.4m | £28.8m | £33.2m (27 matches) | £146.4m |
| 7 | Burnley | £84.4m | £26.9m | £12.3m (10 matches) | £123.6m |
| 8 | Leicester City | £84.4m | £25m | £19.6m (16 matches) | £129m |
| 9 | Everton | £84.4m | £23.1m | £22.1m (18 matches) | £129.6m |
| 10 | Watford | £84.4m | £21.1m | £16m (13 matches) | £121.5m |
| 11 | Bournmouth | £84.4m | £19.2m | £16m (13 matches) | £119.6m |
| 12 | Brighton & Hove | £84.4m | £17.3m | £12.3m (10 matches) | £114m |
| 13 | West Ham | £84.4m | £15.4m | £18.4m (15 matches) | £118.2m |
| 14 | Huddersfield Town | £84.4m | £13.4m | £12.3m (10 matches) | £110.1m |
| 15 | Newcastle United | £84.4m | £11.5m | £19.6m (16 matches) | £115.5m |
| 16 | Southampton | £84.4m | £9.6m | £18.4m (15 matches) | £112.4m |
| 17 | Crystal Palace | £84.4m | £7.7m | £17.2m (14 matches) | £109.3m |
| 18 | Swansea City | £84.4m | £5.8m | £12.3m (10 matches) | £102.5m |
| 19 | Stoke City | £84.4m | £3.8m | £12.3m (10 matches) | £100.5m |
| 20 | West Brom | £84.4m | £1.9m | £13.5m (11 matches) | £99.8m |
See also…