1. Zlatan Ibrahimovic (Barcelona)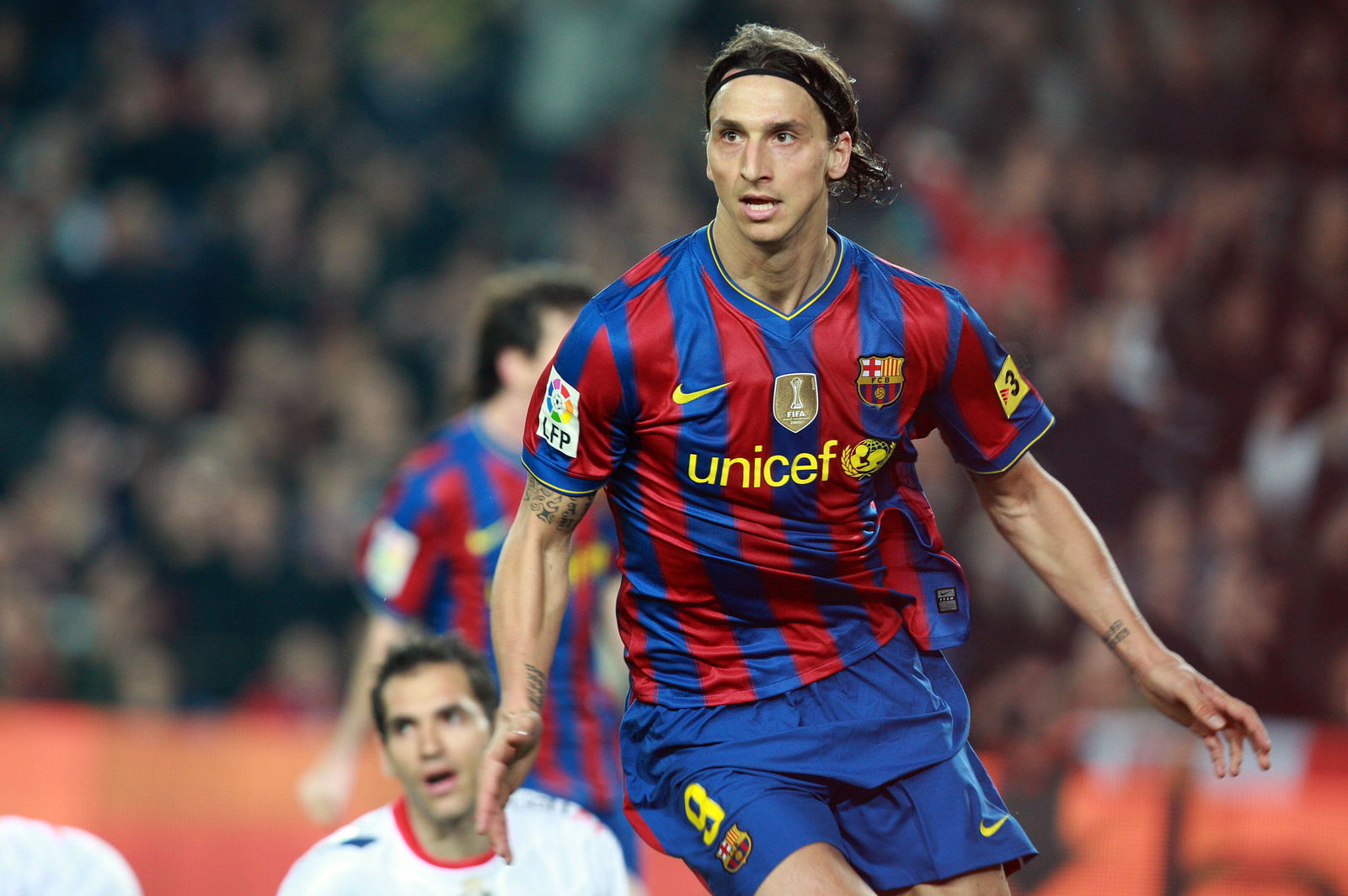 Number one on our list of the Worst Pep Guardiola Signings is Ibrahimovic. Without any doubt Zlatan Ibrahimovic is the worst ever signing by Pep Guardiola. The Swedish striker completed his dream move in 2009 for a fee of £52.13 million which saw Samuel Eto'o going in the opposite direction. His start to a new life in Spain started off in style scoring in his first five league games setting a record in the process.
Although the Swede was playing well in his first season he felt out of favour in his position to Lionel Messi and his playing time was limited. Zlatan joined AC Milan at the end of the season.
Zlatan Ibrahimovic was an excellent signing for the Catalans scoring 22 goals in 46 games but it has to go down as one of Pep Guardiola's signings because of personality clashes with the head coach which made him leave the club.
SEE ALSO: