3. Antonio Conte and Jose Mourinho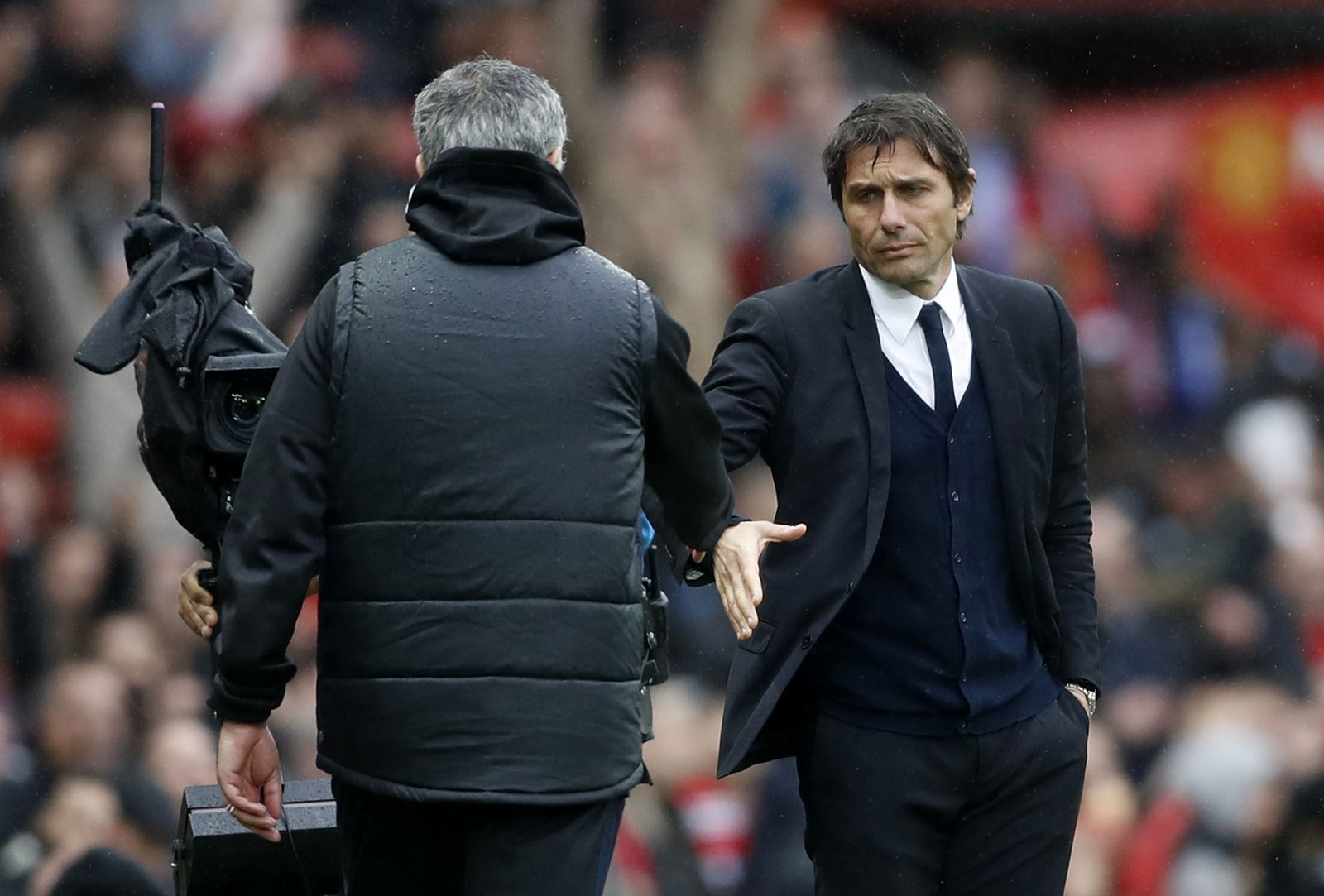 The rivalry between Antonio Conte and Jose Mourinho is arguably the most emotional rivalry currently. They both hate each other immensely. Jose Mourinho has called Chelsea manager Conte "a clown' for his celebration antics on the touchline. While Conte called Mourinho "senile" after mentioning that Mourinho had clearly forgotten his days of running up and down the touchline when he was manager of Chelsea and Porto.
The rivalry came to a boiling point when Mourinho said that at least he had never been trialled for match fixing- referring to Conte's time in Italy when he was charged with not reporting match fixing but was ultimately cleared of any guilt.
Conte said that Mourinho was a "little man" after this and the war of words ultimately stopped but their rivalry is still strong after Conte said he'd "go to war with anyone", referring to Mourinho.  They still hate each other and it will be interesting to see how this rivalry pans out.